Home

>

About

>

Board of Governors Affirmation Vote
Board of Governors Affirmation Vote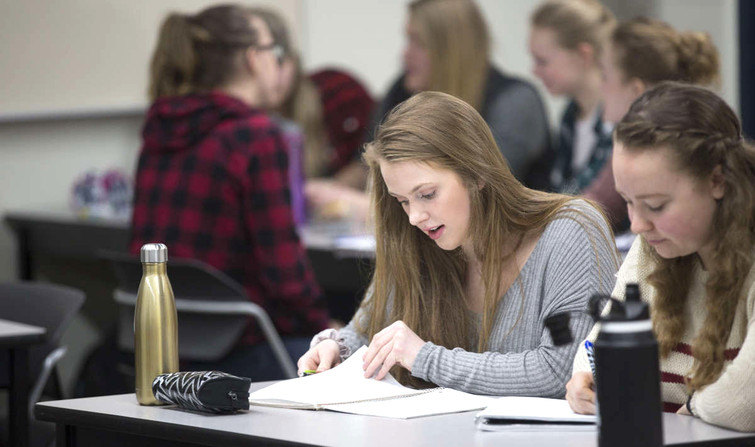 Poll now open until Thursday, June 6, 2019
Each member is able to participate in the poll once per household (one submission per IP address). Please enter your email address below and indicate if your submission is for one or two members in your household. You will not be eligible to participate without entering an email address. For confidentiality reasons, your email address will not be published with your response.
A member of The King's University is considered to be any person or business who has made a financial contribution during the past two full calendar years ending December 31, 2018.
Questions?
Contact Ting Elger via email ting.elger@kingsu.ca or by phone at 780-465-3500, ext. 8096.
Board of Governors Nominees
Evelyn Bouwman, MEd
Evelyn lives in Langley, B.C. with her husband, Kevin. Together they have three adult children, two in Edmonton and one in Nanaimo; all three attended The King's University.
Evelyn has been in education for many years. She began her career teaching at East Edmonton Christian School where she taught for four years. She then moved back to B.C. where, for over 25 years, she has taught and served Surrey Christian School in a variety of positions. Currently, she is a grade two teacher and Vice Principal/Learning Leader at Surrey Christian Elementary. Evelyn graduated from Calvin College with degrees in both regular and special education and has both volunteered with Rehoboth and Bethesda Christian associations as well as worked as a Special Education Coordinator at Surrey Christian School. More recently, she completed a master of education in language and literacy at the University of British Columbia.
Evelyn is a member of Willoughby Christian Reformed Church; she has served on the church council and chaired the Worship Committee for five years. She has also served on a school board, as well as other boards for non-profit organizations. Evelyn has a heart for the inclusion of all people and seeks to live that out in all aspects of her life. She is pleased to be part of the journey of The King's University and has a deep respect for the mission and vision of the University.


Robert B. Huizinga, PhD RN, CNeph(C)
Rob grew up in Edmonton and attended the Edmonton Christian School system from grades 1 to 12. He and his wife Joan (who also attended the Christian school system) have been married for 34 years. They have five children, five grandchildren, and presently attend Saanich Baptist Church in Victoria, BC where they are actively involved.
Rob has a PhD in organizational leadership from Regent University. He continues to hold his registered nursing registration in BC, has a certification in nephrology, a M.Sc. in medical science-public health sciences from the University of Alberta, and is a member of Sigma Theta Tau (honor society of nursing). He is also a partner with EQUIP Leadership, teaching Christian leadership principles globally. Rob is the Executive Vice President of Aurinia Pharmaceuticals Inc. based in Victoria, B.C. He is responsible for the global drug development programs and also participates in corporate development and financing. That role has covered many duties over the years and has allowed him to work in many countries for Aurinia.
Over the past 30 years, Rob has served and continues to serve on a number of non-profit and public pharmaceutical company boards. He served as an elder and board chair both within the Christian Reformed Church and with the North American Baptist denominations. He has expertise in Christian leadership models and church governance, and the impact of those on how an organization can fulfill its calling. Rob is passionate about excellence in Christian education, and how The King's University can reach the world in tangible, practical ways. Having grown up within the Christian school system and taken graduate education in both secular and Christian environments, Rob believes that King's is wonderfully positioned to provide understanding of Jesus' message through its educational programs, no matter who attends.


Extension of Term for Governor
Harry Kits, MPhilF
As per the Bylaws of The King's University, the extension of a term is sent to the membership of The King's University to be affirmed or not affirmed.
Harry Kits has had a very long history with The King's University. It has been a place of connection in his previous studies and work with the Institute for Christian Studies, and as Executive Director for Citizens for Public Justice. The Christian mission of King's, linked to renewal and reconciliation since its early days, has always drawn Harry to King's.  
Harry is currently the Senior Director, Advocacy and Government Engagement for World Vision Canada. As such, he ensures coordination across World Vision Canada for all engagement with the Canadian government and champions advocacy, in Canada, internationally, and in their field offices, as part of World Vision's Christian mission. 
Harry Kits was nominated to the Board of Governors in September 2013 and is now nearing completion of his second term (September 2019). Over the past six years, he has demonstrated leadership, discernment, and strategic thinking as he served as Chair of the Advancement Committee, as a member of the board executive and, for the past 8 months, as chair the board. Based on Harry's passion for the vision and mission of King's, his willingness to serve an additional three-year term, and a need for board leadership continuity and succession planning, a motion to extend Harry's term for an additional three-years (to September 2022) was carried at the March 29-30, 2019 board of governors meeting.