Back to Blog
Spring EDI Taskforce Update
May 25, 2021
The EDI task force officially began on November 26, 2020, with 33 members selected using an intersectional approach to ensure diverse representation. These members include students, staff, faculty, leadership, and a board representative. Members were assigned to one of the five working groups within the task force: campus climate, campus communications, definitions, equity review (students), and equity review (faculty and staff).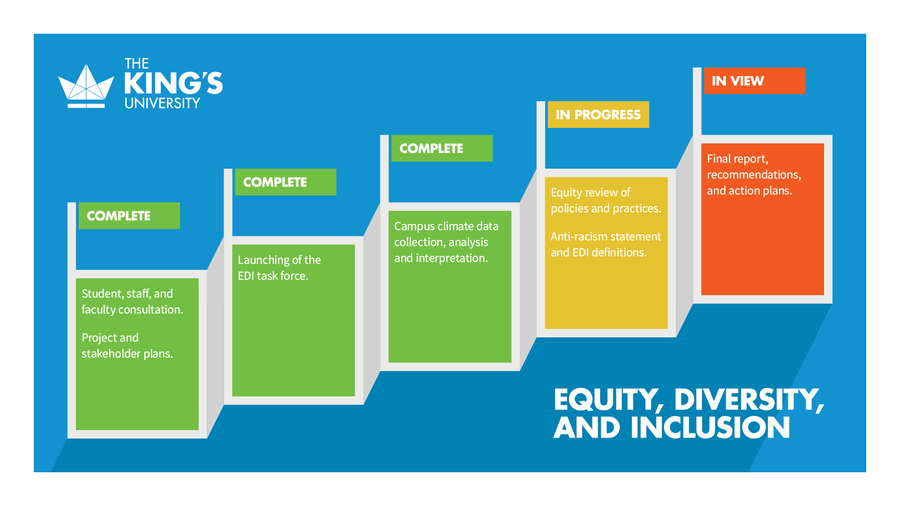 Through the surveys and focus groups that happened between January 2021 and March 2021, we heard from 486 students, staff, faculty, and alumni. Results of these have been analyzed and interpreted and will inform the upcoming recommendations and action plans.
In addition, the ongoing equity review of King's student, staff, and faculty policies will also inform the recommendations and action plans, which will be available in the Fall. Also in progress is the drafting of King's anti-racism statement and definitions of equity, diversity, and inclusion.