Institutional Research
The Institutional Research department exists to gather, analyse, and publish information about The King's University and its context to inform planning and support accountability.
What We Do
Advise the President's Council on the university's strategic plan through planning and assessment.
Create and maintain our institutional analytics infrastructure.
Respond to internal requests for institutional data, including the provision of institutional activity dashboards.
Supervise and support academic program reviews.
Fulfil external reporting requirements, in collaboration with other departments.
Maintain and enhance transfer credit agreements.
Edit and publish King's Academic Calendar.
Convene the Data and Systems Management Committee.
Convene the Survey Management Committee.
Statistics
Institutional Research provides numerous statistical views of King's enrolment. Please click on the links below to open new windows with these interactive data visualizations.
Quick Facts
Enrolment by Faculty
Course Enrolment by Faculty
Course Enrolment Summary
Enrolment Summary by Student Attributes
Degrees Awarded
Accountability Reports
Comprehensive Institutional Plan 2017-2020
King's submits an annual comprehensive institutional plan to Alberta Advanced Education covering a three-year time frame.
Annual Report 2015-2016
King's submits an annual report to Alberta Advanced Education relating performance to the goals, expected outcomes and performance measures outlined in the Comprehensive Institutional Plan.
Program Review Reports
As part of King's on-going quality review processes, each program is reviewed on a regular cycle. These reviews are coordinated by Institutional Research and involve the academic department that is home to the programs. An external review report is generated for each. These reports are then reviewed and approved by the VP Academic, the Academic Affairs Committee, Senate, and finally are forwarded to the Campus Alberta Quality Council. The reports will be linked here as they are released.
Keeler, Glenn
Associate Vice President Institutional Research
P: 780-465-3500 Ext. 8035
F: 780-465-8321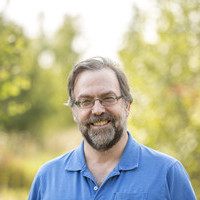 View Bio
Reich, Kara
Institutional Research Associate
P: 780-465-3500 Ext. 8007
F: 780-465-3534