Home

>

About

>

Vice President Academic and Research
Vice President Academic and Research
Academic Calendar
The academic calendar is a planning document for students, faculty, and staff. It includes the academic schedule; information on application, admission, and registration; awards and financial aid; programs of study; and more.
Shared Vision 2020
The King's University's strategic plan is outlined in Shared Vision 2020.
Teaching Excellence Awards
The Teaching Excellence Awards seek to recognize outstanding achievement in the classroom by faculty members with full faculty status. The two categories—the Early Achievement in Teaching Excellence Award and the Career Achievement in Teaching Excellence Award—are presented in alternate years. An explanation of the nomination process and nomination forms is on the Teaching Awards page.
Research Support Fund
The Research Support Fund helps Canadian post-secondary institutions with the hidden costs of research.
Bestman, Dr. Hank
Vice President Academic, Professor, Biology & Biochemistry
P: 780-465-3500 Ext. 8047
F: 780-465-3534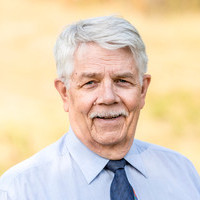 View Bio
Den Boer, Sarah
Executive Associate to the Vice President Academic and Research
P: 780-465-3500 Ext. 8354