It was a brand-new addition to campus just over a year ago, and now the King's Centre for Career and Calling is celebrating one year of supporting students and alumni. When the Centre launched, COVID-19 meant campus was closed and the CCC's staff, Witty Sandle, the Career and Vocation Counsellor, and Tetyana Khramova, the Work Integrated Learning Coordinator, weren't sure anyone would reach out. They shouldn't have been concerned. As word of the CCC spread, their appointment calendar quickly booked up.
"In some ways I see launching during a pandemic as a gift because the slightly slower start enabled us to put some of those infrastructure pieces in place such as an appointment booking system," says Sandle. "We weren't working on campus, everything was on Zoom. We had faculty reach out and did a number of in-class sessions for them. I was pleasantly surprised that people got to know about our services and responded."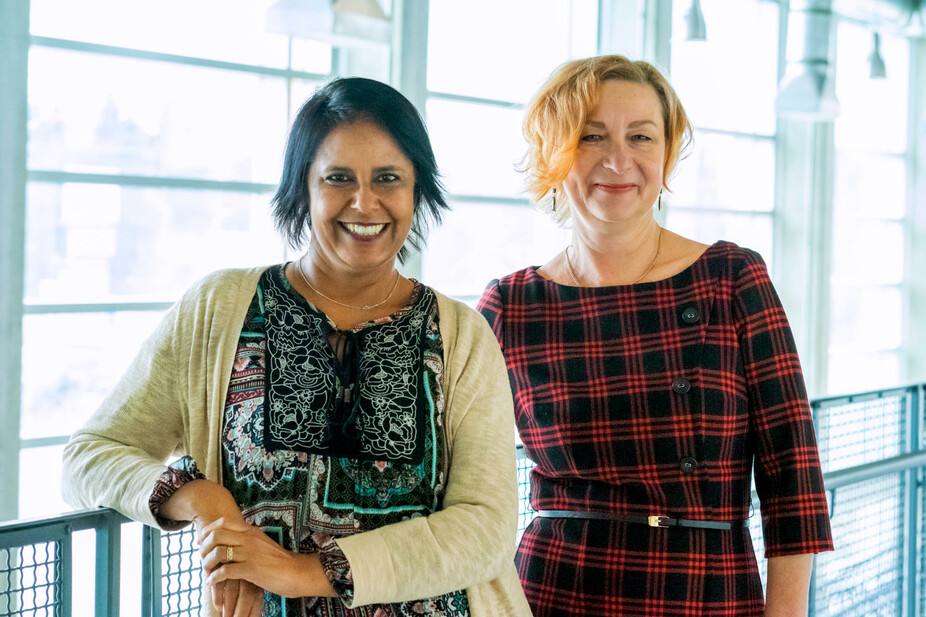 Many universities have a career office of some sort, the difference with the CCC is its focus on calling, or vocation. Vocation isn't synonymous with careers and jobs. So the CCC's aim is to give students a holistic vision for understanding vocation in all of its dimensions.
"The vocation piece is really important. We're a Christian institution so we want to help students navigate questions such as, 'Who am I, and what am I called to do?'" Sandle explains. "You're not going to find the word vocation in the Bible, but you will find the word calling. Vocation goes back to the Latin word vocare which means to call; it's a summons."
Before stepping into the role of Work-Integrated Learning Coordinator, Khramova taught internship classes in the Leder School of Business. She has been excited by the many things the CCC has accomplished this year, but what stands out in particular is the praise the CCC has received from job recruiters.
"When I work with students, my approach is to develop space for them to think about what they've done in the past in terms of volunteering—to build their portfolio and make it bigger rather than only presenting their technical skills," Kramova explains. "At one of the events we had here, a few of the people who came from our community partners in industry for mock interviews said, 'Oh my goodness, we've never seen this quality of resume from students where everything is so well-rounded and highlighted so well.'"
In addition to mentoring, students and employers have been responding to the CCC's vocation blog. Different programs have been using the CCC as an in-class resource. The CCC has also leveraged various platforms to connect students to paid internships and is collaborating with both Edmonton post-secondary and Christian university career centres—even starting a faith-based career and calling community.
It's been a busy first year and Sandle and Kramova are looking forward to seeing the CCC continue to grow and reach as many students and alumni as possible.