The Canadian Collegiate Athletic Association (CCAA) and The King's University are proud to announce that two King's Eagles alumni have been chosen for the 16th season of the Female Apprentice Coach Program (FACP).
Former Soccer Fullback, Katelyn Hehn and Volleyball Middle, Brynelle Barrs will join 18 other sponsored athletes from across Canada.
For Hehn, this means having the opportunity to study and work alongside Eagles women's soccer head coach, Rick Haxby; a coach of over 40 years who continues to hold positions with the Alberta Soccer Association and Victoria Women's Soccer club.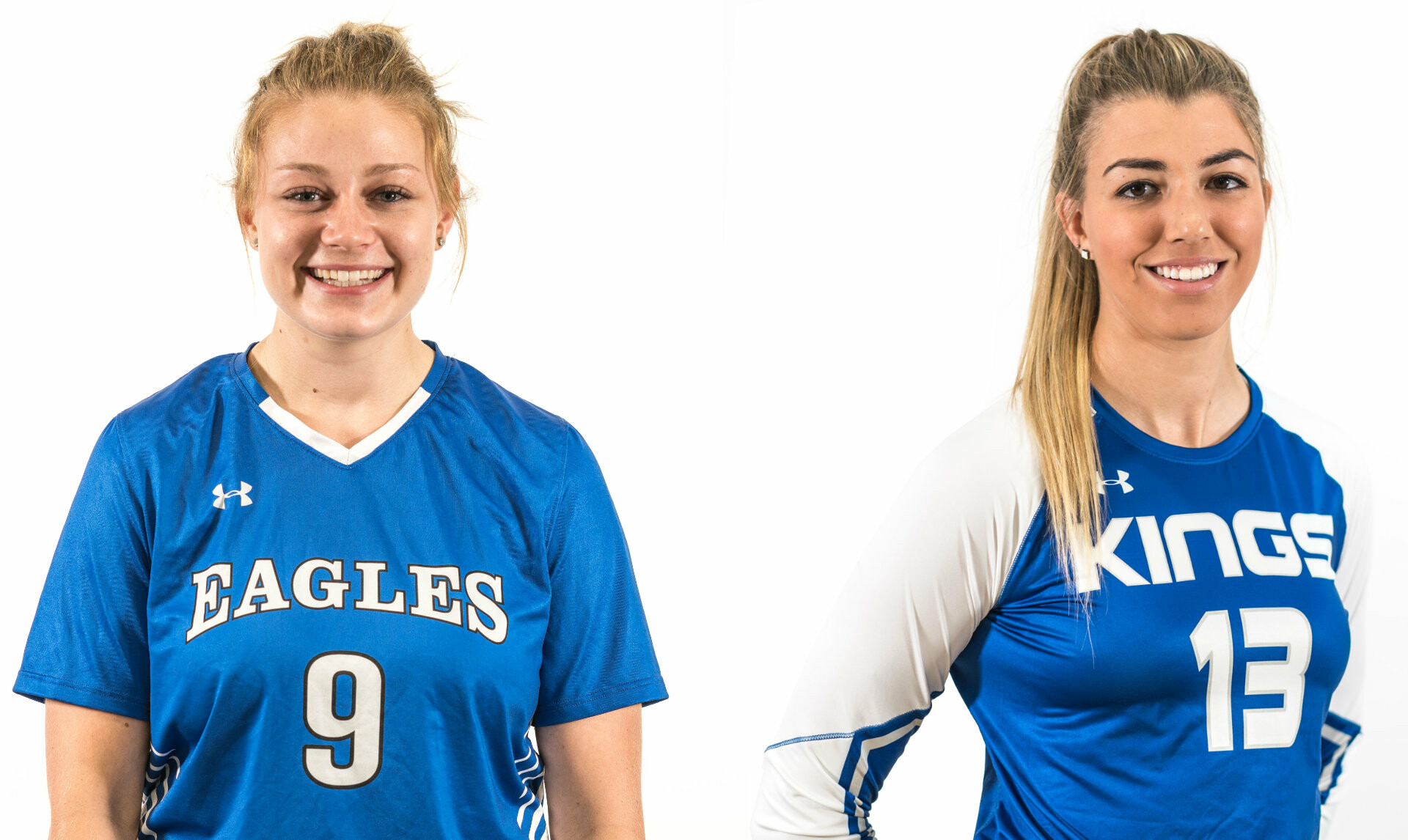 "I am beyond grateful to have this opportunity to coach alongside such an experienced and skilled soccer coach like Rick. I believe that the skills and characteristics I have learned as an athlete at King's will be useful in my future coaching and am excited to extend my passion for the game in a coaching role."
"I believe that coaches are not only the teachers of the game of volleyball, but also the mentors of life," says Barrs. "Volleyball is so much more than a game and the teaching of skills goes farther than footwork and arm swing. I have been able to watch young athletes grow in camps that I have coached, both as players and as people."
The FACP is designed to identify and support female graduating student-athletes who demonstrate the desire and skills for coaching by providing them opportunities to share in the coaching experience of CCAA sports. In addition to increasing coaching opportunities for young women, the FACP program supports young coaches in their pursuit of professional development opportunities.