Back to News and Stories
Exploring Truth as Faithfulness
Terms like "fake news," "post-truth," and "alternative facts" have not gone unchallenged at the September Interdisciplinary Studies Conference (I.S.)
Terms like "fake news," "post-truth," and "alternative facts" have become so commonplace in recent years, they slip easily into newscasts and conversation. They do not go unchallenged, however, at least not in a community of thinkers like The King's University.
Students, faculty, staff, and supporters spent two intense days in mid-September exploring the theme of the Interdisciplinary Studies Conference (I.S.): Post Truth? Facts and Faithfulness. With philosophy professor Dr. Jeffrey Dudiak delivering three keynote addresses on the topic, the conference offered 11 breakout sessions, five faculty talk-back sessions, and two special events for the at-large King's community.
Some of the breakout titles: "Self-deception and Psychology"; "Escaping the Post-Truth Echo Chamber"; "Who is Washing Your Brain? The Truth about Propaganda"; and "Say It Ain't So! Why You Should be Evaluating Social Media When No One Else Is".
"I think the post-truth theme is an important one for students, whose worlds are steeped in media.  How can you tell what truth is when looking at so many bits of information?" says Rebecca Warren, director of Interdisciplinary Studies.
"What would it mean for us as a King's community to enact what Dr. Dudiak called for, expanding our impoverished view of truth to a broader sense of truth as faithfulness? As Dr. Dudiak repeated to the students several times, 'The truth matters, and it matters to you.'"
While I.S. has become a tradition in the opening month of the fall and winter terms, Warren initiated several innovations to allow students to engage more fully with faculty, as well as create a venue for local clergy to participate in the conversation.
"We added a section to the program called Faculty Talk-Back in response to students asking for some deeper connection to what they are studying and a desire to hear more from King's faculty," Warren explained.
"There were five large-group sessions where faculty did various presentations relating the conference topic to a specific issue within their discipline. For example, the Faculty of Social Science held a discussion titled 'Arguing about Pipelines' and asked students to look at what might be the most important facts in that conversation and how groups might come to agreement across differing viewpoints."
On the Saturday following I.S., about 30 pastors from the Edmonton area attended a two-hour event called "Preaching in a Post-Truth Age". Joined by Dr. Dudiak, they discussed the challenges of reaching people in the pews in an era of propaganda and disinformation.
"Pastors do so much for so many, it was nice to be able to provide a space to do something for them; give them some lunch and host an important conversation about the challenges of preaching today," said Warren. "I was thrilled with the response and would love to continue hosting similar events."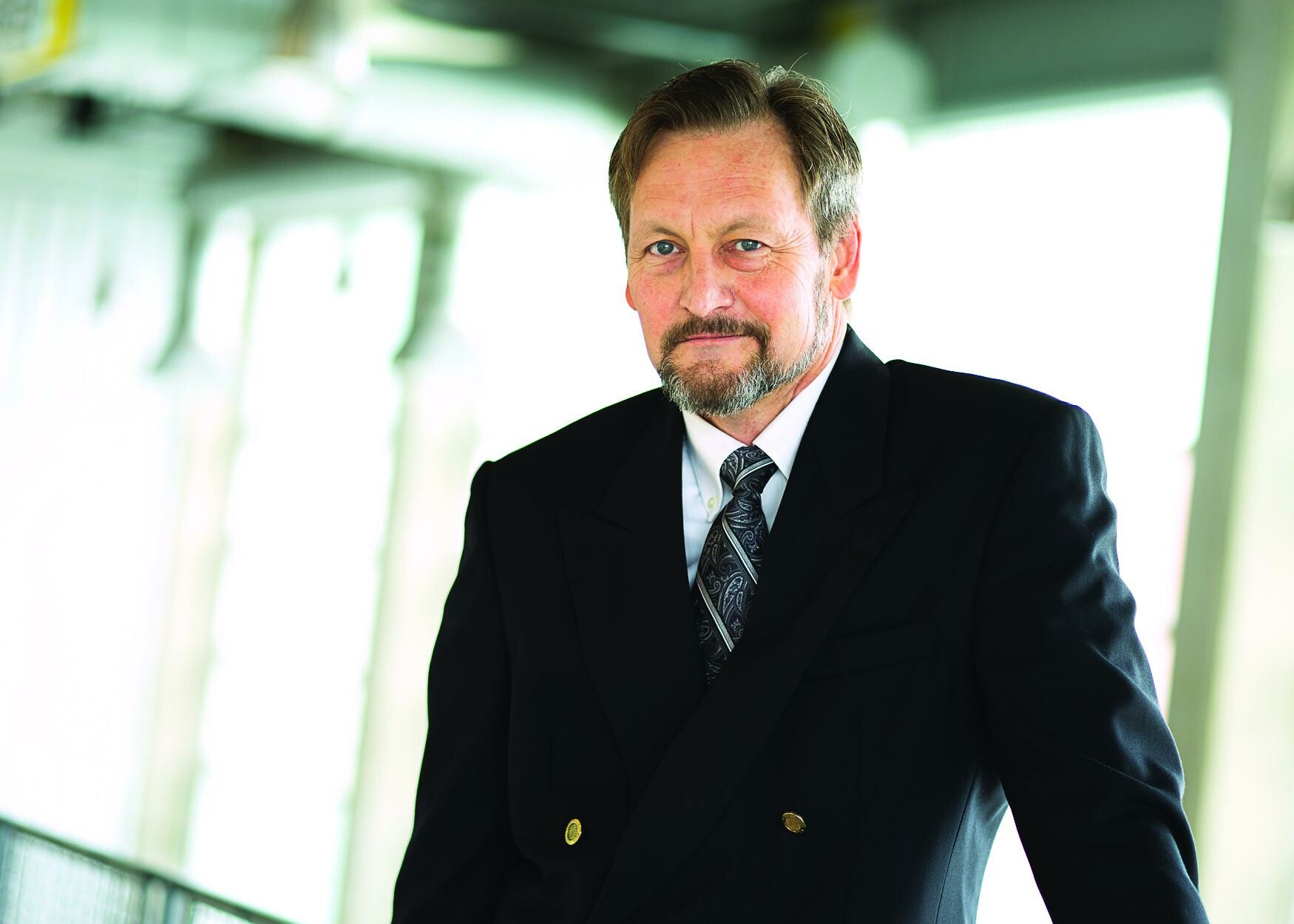 An evening lecture saw community supporters crowd into a classroom to hear Dr. Dudiak speak on "The Gospel Truth: Good News or Fake News?"
"Gospel truth is understanding facts in the context of a story," he told his audience. "It's not what we see, but how we see it, to see everything through the lens of God's faithfulness to us."
In response to student feedback, this fall's I.S. assigned first-year students to discussion groups instead of writing a paper. "This allowed them to engage the topic in smaller groups with faculty members, to ask questions that they had, and to consider how the content they were hearing might apply to their own studies here at King's," Warren explained.
For the winter I.S. Conference, upper-level students will be able to try the discussion format as an alternative to writing a paper. If it works well, Warren is hoping future conferences will see students choosing which assignment option they prefer. She began hosting a broad-based student committee last year to help with the planning. "These students have had fantastic input shaping the changes that we tried this fall and I am incredibly grateful to them for volunteering their time and giving voice to student hopes for these events."
More faculty involvement in I.S. increased demands on professors and staff at a busy time in the term. Warren said she's so pleased the new format achieved its goals and thanked all those who helped make it happen. "I'm grateful to all who were willing to try something new this time, even with the extra work it required."
Comments from visitors to campus during I.S., including from the University of Alberta, confirmed the belief of Warren and other administration leaders that King's offers a unique learning experience with these twice-a-year conferences on timely topics.
"I think the biggest gift of the I.S. Conference is the possibility it offers to connect: connecting students with faculty, students with other students, students with guest speakers, and the members of the community with students and speakers," Warren said.
The King's University looks forward to engaging with the winter 2019 conference topic, "Rooted in Place: The City of Edmonton" on January 23 and 24 with Dr. Sylvia Keesmaat and Dr. Brian Walsh. Click here for the full program, including conference schedule and session and speaker descriptions.