Overnight, I lost everything I had." It was only three years ago, and the weight of it is still fresh in her voice.
Sarah Choi's road to becoming creator and executive director of Lights Dance Festival was a journey through countries, degrees, and loss to a pursuit of hope.
Sarah was a nomad from an early age. Her family was constantly on the move through Korea, the United States, then Canada, but her interest in dance was a constant.
"I had my pink tutu and ballet slippers," Sarah recalls, laughing. For her, dance was also how she expressed her faith. "I think dance is spiritual," she explains. "The Bible says the Spirit groans for you when you can't think of words to say. I think dance and physical movements are an expression of your spirit." Though she actively pursued dance from high school on, she didn't consider dance as a career for herself. Then began the hunt for a university degree.
Her nomadic history shadowed her as she chased different degrees. The pre-med biology program at the University of Alberta was her first stop but it didn't feel like the right path. Neither was a broadcasting program, nor an undergrad in organic chemistry, Spanish, or zoology.
"Then I heard great things about King's," Sarah said. "It opened a whole new world for me in developing my worldview and what I was passionate about."
Sarah graduated from King's in 2010 with a Bachelor of Science, but it was on a trip to Bangladesh during her last year of study that she was spurred toward a career in fine arts. Armed with a camcorder to record her journey, Sarah chronicled her four months abroad, capturing the raw beauty of Bangladesh.
The footage eventually became a documentary. This prompted Sarah to think about the impact film media could have to amplify voices that otherwise would go unheard. Two documentaries later—one on Omar Kadhr and the other on her life as a nomad—Sarah decided to work on her Master of Fine Arts in documentary filmmaking in New York City. After her first year, she transitioned to creating dance films instead. "I felt I was dancing with them as I edited," she recalls.
Her six years in New York were marked by attending film festivals, creating films, and acting in gigs around New York. Then a quick visit to Canada turned her life on its head.
Sarah was visiting her brother in Toronto when she received a call that she'd been cast for an exciting role. She quickly booked a bus ticket back to New York, but Sarah never made it past the border.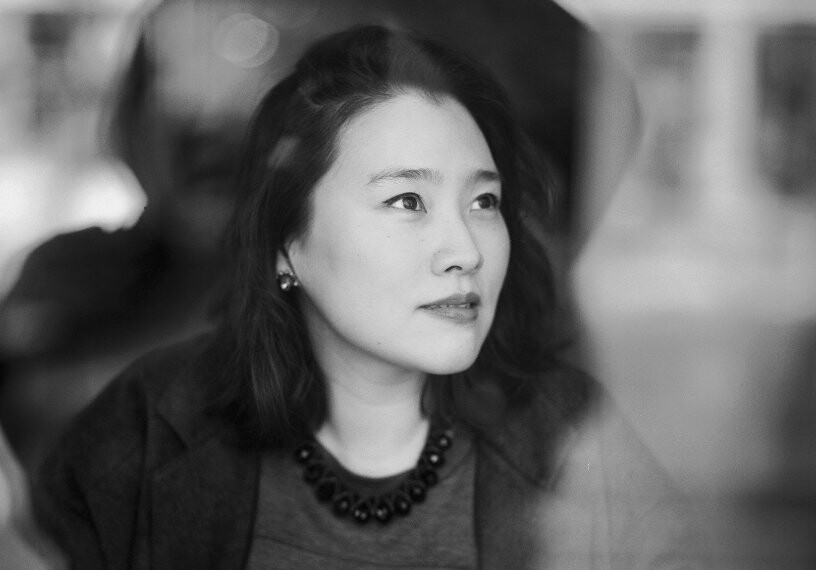 "They revoked my visa," Sarah recounts. "I was sent back to Toronto. All I had were the clothes on my back and my laptop."
"Overnight I lost everything I had. I lost the commercial gig, I lost my friends, my apartment, my church, all my possessions."
The loss forced some soul-searching. She remained passionate about storytelling through film and dance and wanted a new way to pursue her interests but it didn't come easy. Sarah lived on social welfare for months, working odd jobs, as an idea blossomed during her evenings and weekends.
"At the time I felt lost, rejected. I felt like my life was similar to Joseph's; left in a pit where his brothers threw him, gaining favour, then being thrown in prison. I groped around in utter darkness and I needed to hold on to the light."
That's where her dream to create a space where people could celebrate art and stories—a festival where people could feel hope—began.
Seven months later, in June 2017, the Lights Dance Festival was realized at the Drake Hotel in Toronto.
The festival weaves together dance and film performance. Sarah says her goal is to break down barriers from people's perception of dance who have not had contact with dance before. She also wants to connect film makers to dance creators, and vice versa, to strengthen collaboration and increase networking between visual artists with varying backgrounds. The next festival, Wanderers, opens June 1 in Toronto.
Sarah's passions for dance, film, and faith finally found a haven.
She looks back on her King's memories with great fondness. "Studying at King's opened my eyes to how important being a well-rounded person is. You just never know where life is going to take you. Having literature, philosophy, science, and art was part of making me who I am today. It's critical in how I practice my art. I'm grateful for that."
"Sometimes I look back at my twisting, turning life and wonder what it would look like if I had just pursued arts from the get-go."
"Then again," she muses, "every part of my journey has had meaning."