Back to News and Stories
King's lays connecting groundwork for future kinesiology program
New courses at The King's University are opening pathways into kinesiology-related studies.
New courses at The King's University are opening pathways into kinesiology-related studies.
Kinesiology, the study of human movement applied to living a healthy lifestyle, is an area of increasing interest to students as society tries to better understand the impact of physical health on overall wellness. King's has added several courses to build direct learning streams within existing programs for students. There are two kinesiology paths students can start beginning this fall of 2018.

The first connects directly into teaching physical education. Students can now take a B.A. Social Sciences three-year degree with the newly integrated kinesiology courses, then hop into King's two-year Bachelor of Education degree and be prepared to teach physical education after graduating.

"The Education faculty knows that interest in physical education is strong. Every year since the secondary program opened, we enroll a surprising number of students with a passion to teach physical education and to coach," said Lloyd Den Boer, Dean of Education. "Phys ed teachers and coaches influence many students' lives. Moreover, athletics programs influence the tone and culture of schools. King's will have an increased opportunity to shape the kind of physical education teachers who will be best for students."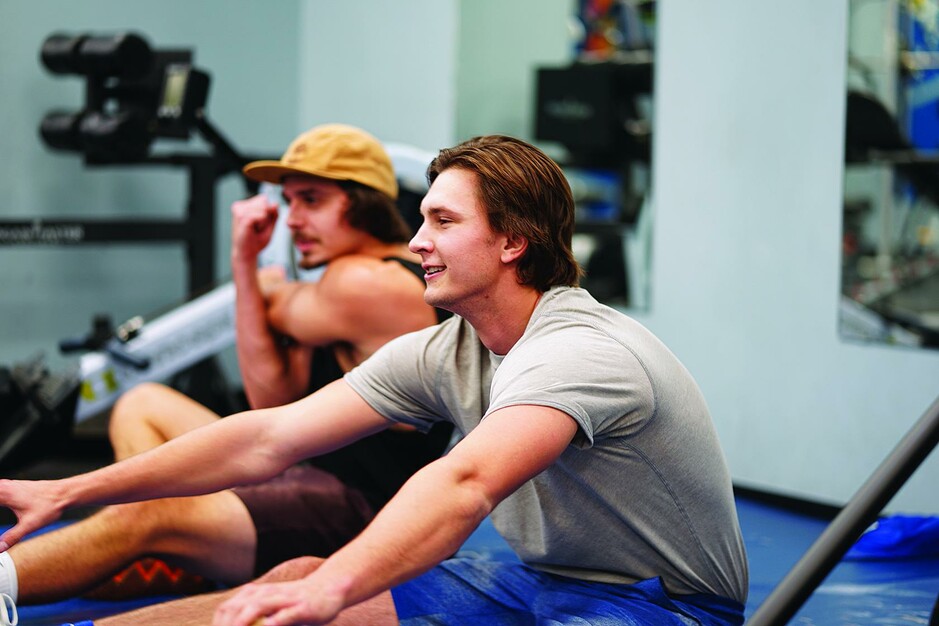 The second kinesiology option involves the same three-year social science degree with an advising stream on sport and recreation studies. This easily opens opportunities to coaching or less formal teaching opportunities right after the degree and gives students more options in tailoring their degree to their specific interests.

The stream is a four-year Bachelor of Science in interdisciplinary science degree. This newly revised degree will offer the student their choice of concentration in one or two sciences: biology, chemistry, psychology, computing science, and soon, kinesiology. This program will be submitted to the Ministry for approval this fall.

These streams are laying the groundwork for offering a full kinesiology degree and larger vision of health sciences at King's.