The King's University has a brand new piano. That might not sound like such a big deal, but this piano features more than its keys.
"There's so much technology in this Disklavier," says Dr. Joachim Segger, professor of music. "Simply put, it's a glorified player piano."
The 7' Yamaha Grand piano from Edmonton's Giovanni Music was purchased from a bequest to the music department from Henry and Aleida Segger.
Segger explains he's been working on hymn improvisations during his recent sabbatical, and that the new piano is perfect for someone who likes to improvise. "If I play something, it can play it right back to me," he says. "So, if I come across a really good improvisation, it's there and I can play it back for myself."
Segger demonstrates the piano's functionality with excitement, playing part of "Be Thou My Vision" as the piano tracks his notes, then plays it back on an iPad hooked up to the piano. It's almost eerie to watch the keys moving on their own, perfectly repeating the minute and a half of music he just played.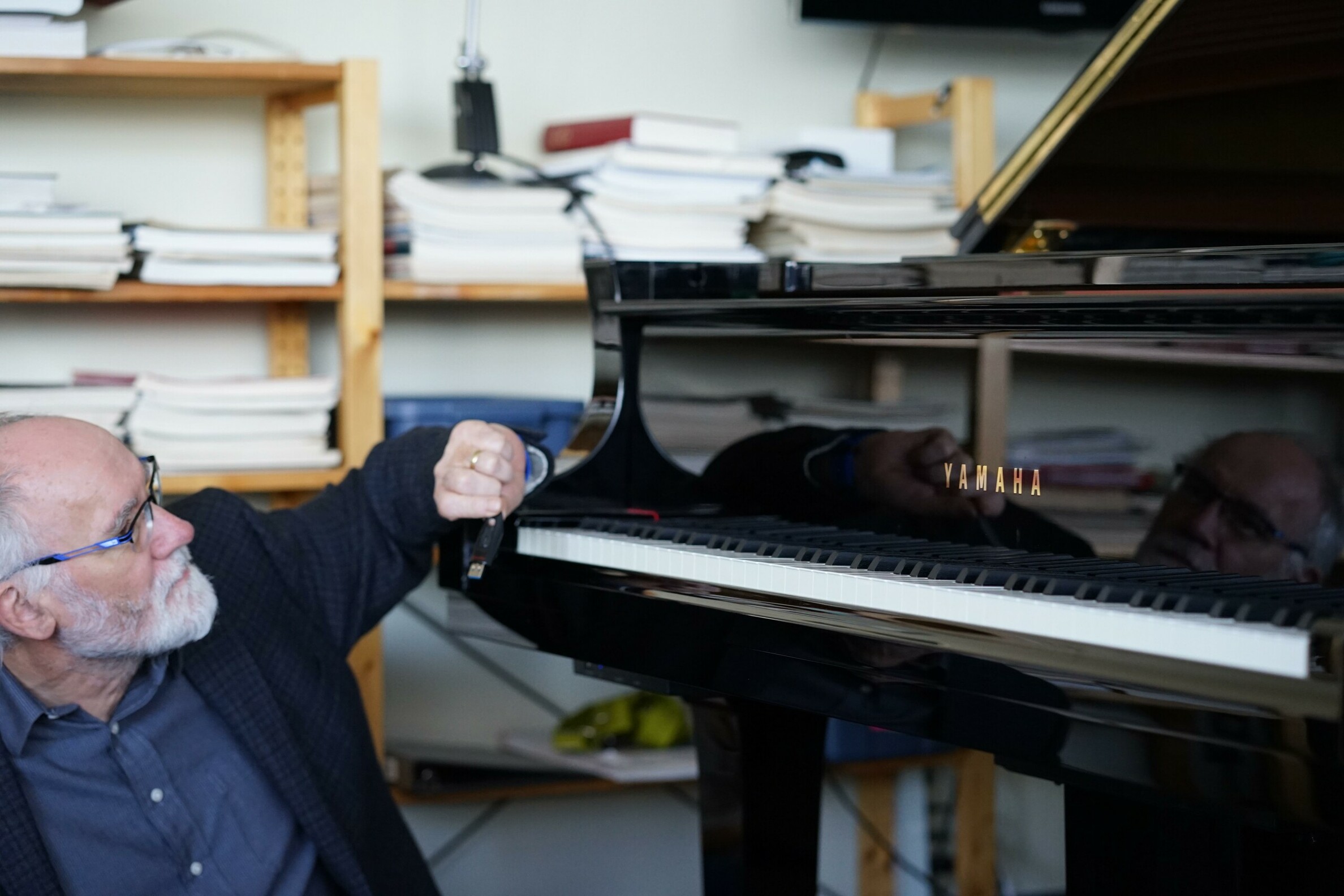 With the piano's audio and visual technology, Segger says music students at King's can take a lesson with or teach someone anywhere in the world. Students will soon be able to watch themselves on a tv monitor while listening as the piano plays back their music, an invaluable instructional piece to discussing technical improvements with how the student played.
"I know two colleagues in British Columbia and New York City who also have these," he says. "Our students could take a lesson with my colleague in New York, and when she plays something for them, it would play on our piano at the same time. It's cutting-edge technology."
Segger believes the piano, a Yamaha Disklavier Enspire, is the only one of its kind in Edmonton at an educational institution. He's excited about the opportunities it will offer to students.