God has brought you here. We are going to get water. With water, we are going to get our life back."
Georgina, a woman from the community of El Espino spoke these words quivering with expectation as she imagined accessible water in her community. In 25 years, these words have been echoed in 25 communities by men, women, and children whose lives have been touched by the Honduras Water Project.
May 2020 marks the project's 25 anniversary. Each year, the initiative partners between twelve and fifteen students from King's with impoverished local communities in Honduras to provide a source of clean running water. Working alongside local farmers, parents, and community leaders, the teams construct a low-maintenance gravity water system, which brings clean water directly to a village where only a dry well or hours-long walk to an unpredictable creek existed before.
Roy Berkenbosch, former director and founder of the Micah Centre, recalled that the Water Project's first trickle began with a mixed group of university students on an informal trip to Honduras to provide clean water for a village. Henry Bosch, a consultant for the Northern Alberta Diaconal Conference (NADC) approached Roy, asking for help recruiting additional students for a second trip. Roy saw the chance to create something long-lasting and formal—an opportunity for learning and community development in a fully-realized creditable course.
Through the support of fellow King's professors, churches, the NADC, donors, World Renew and its Honduran partner Diaconia Nacional, the passion of students, and many others, the project became an official King's course. To date, over 300 students have since taken part in the Water Project through the Micah Centre. This project has changed lives on both sides of the hemisphere.
"Students are learning by being in a poor Honduran village for two weeks, which is a rare privilege," says Jonathan Nicolai de-Koning, Program Director of the Micah Centre. "They see key institutions and
experience local life. They visit a health clinic, high school, local political leaders, and farmers, to get a sense of what life is like in that community — learning from brothers and sisters in Christ and recognizing a shared humanity."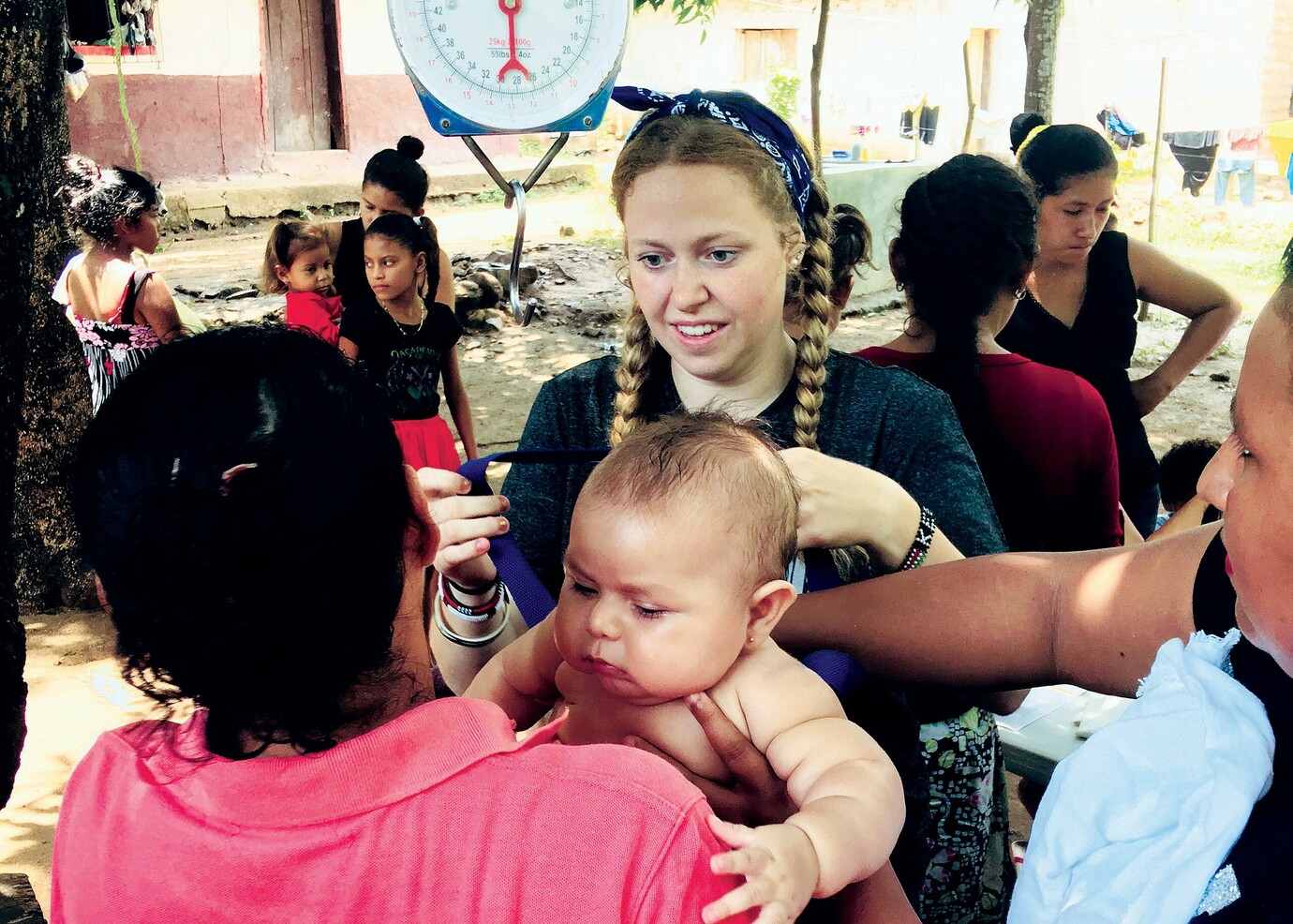 Access to clean water has far-reaching effects beyond refreshing the body. Jonathan describes the four-hour treks young girls would need to take to haul water, time not spent in school. The ripple effect when these girls have access to water, then to education, transforms communities. Children flourish in their God-given potential, local businesses can thrive, community initiatives can bloom.
Students recently got the chance to re-visit a village they were in last year, and were struck by the change. "The locals talked about the difference it made to have access to water in their backyard, the difference it made for their families and businesses," says Jonathan. "The words of the local community, the witness, is amazing to hear."
World Renew staff members send updates and videos as they can. Recently, their contact sent a video of the water pipe being turned on for the first time in Varsovia. The children danced and splashed in the new gushing water. Images of pure joy.
For both Roy and Jonathan, it is the partnership between King's and local Hondurans that is essential. The goal is to empower Honduran communities but at the same time, to listen and learn.
Looking back, Roy sees these years as an accomplishment to be grateful for. "When we started, we had no idea if it would last or what interest there would be. The students remember all the relationships we formed. They are precious. I am really pleased that we've made it 25 years."