For the first time ever, singers from all three King's University choirs toured together this summer, traveling to the Netherlands in May to give 10 concerts in two weeks. (Previous international tours, to Germany in 2011 and to Eastern Europe in 2014, involved students and staff, but not our community chorus.) The 58 singers blended perfectly despite a 50-year age gap, creating beautiful harmonies, lasting friendships and much collaboration. 
King's President Dr. Melanie Humphreys not only added her voice to the soprano section, but opened every performance with a greeting. As she pointed out, this tour honoured the Dutch heritage of our university's founders at a time when visible connections with the Netherlands are diminishing with the passing of early immigrants. 
The tour program featured mostly Canadian choral music, rounded out with a few international works, including Dutch composer Jan Pieterszoon Sweelinck's Gaudete omnes. James Whitbourn's Son of God Mass appeared on every program, as it so wonderfully captured the strengths of our music department with Dr. Charles Stolte on soprano saxophone and Dr. Joachim Segger on organ, plus full choir. Instrumental numbers showcased Duo Majoya (Dr. Segger and Dr. Marnie Giesbrecht) and the Segger-Stolte Duo.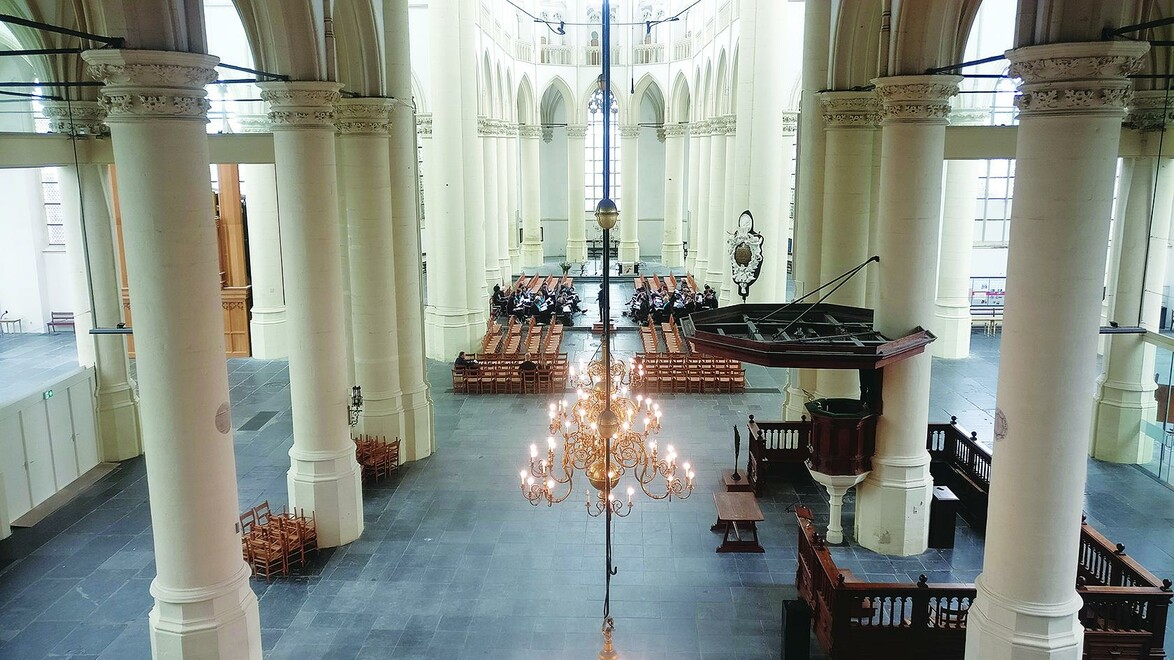 The success of this tour had much to do with the venues, many with magnificent, centuries-old organs. Breathtaking churches included the Basilica of Our Lady in Maastricht and the Grote Kerk in Dordrecht, where the Canons of Dordt were read several hundred years ago. We also participated in Sunday services in the Martinikerk in Groningen, the outstanding Cathedral of St. Bavo in Haarlem and the Hooglandsekerk in Leiden. A stop at Christelijke Hogeschool Ede (CHE) in Ede, which runs an exchange program with King's, allowed us to reconnect with former students and fill the lofty-ceilinged cafeteria with song.
If you like to hear the King's choirs, they will be preforming together on November 30, 2018 at 7:30 at West End CRC.