Back to Blog
Funding a vision for The King's University
Mar 28, 2018
"Never lose sight of your dreams." It's advice older folks like to share with the younger generation. The King's University is still young as a post-secondary institution and hasn't lost sight of its dreams.

A few of those dreams are captured in a new package called A Promising Future, a series of three major fundraising initiatives arising from Shared Vision 2020, a strategic planning document developed in 2015 by King's leadership, board of governors, faculty, and students.

Complete with architectural drawings, detailed descriptions, and costs, A Promising Future promotes three priorities: an enhancement of the Micah Centre, creating an academic enrichment centre, and developing a Centre for Excellence in the Sciences. Each case emphasizes its tie to the core objectives of The King's University: enhancing the mission and vision of King's, growing student enrollment, and nurturing King's financial stability.

"This is the piece where we are seeking community partners in making Shared Vision 2020 a reality," says Director of Development Shannon Tuininga, member of the senior development team leading A Promising Future. "We believe it's helpful for supporters to see what we want to do."

The three case documents will be used in interviews the development team aims to hold with families and friends in the supporting community over the next year.

"During this feasibility and planning phase, receiving input from the King's community and network of contributors during 2018 will help us determine the level of interest and support for these key initiatives and how we can best move forward," Tuininga explains.

A Promising Future has been bolstered by the success of the Leder School of Business, launched in 2014, where major donations by four families created a partnership that paved the way for the new business school at King's.

"When you can do that and you are able to connect better with a donor's passion, you can achieve much greater levels of support," says Tuininga. "The Leder School of Business gave us affirmation that there is great potential when a donor's passion and interest align closely with an organization's need.

"Providing these kinds of opportunities will also bring new people into our community of supporters, not necessarily people who have been engaged in annual fundraising, but who are really excited to be a part of our vision," Tuininga says. "Casting a vision is instrumental to building excitement about the future of King's."

All the case documents reference an enrolment of 1,200 students. "Making the dreams of A Promising Future a reality will help us achieve this enrolment goal," Tuininga says. "We're working to grow and bring the university to a place where we are more self-sustaining."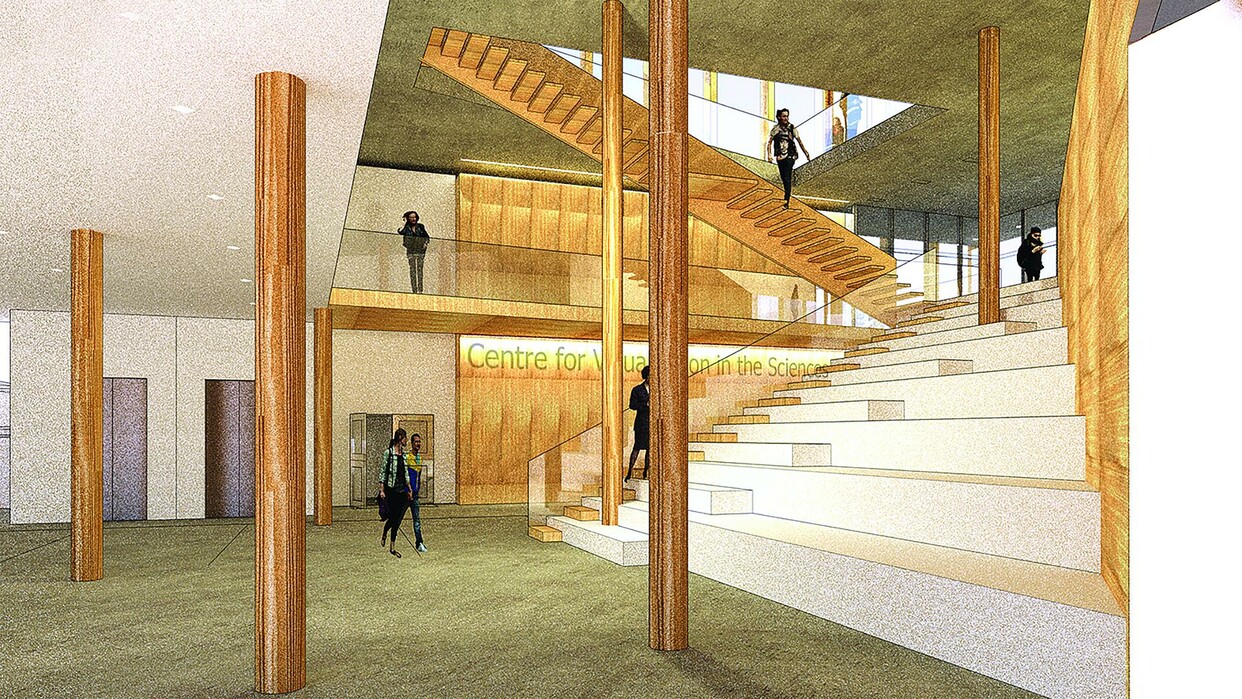 The case for a new Centre for Excellence in the Sciences recognizes that increased investment in the sciences is building on a strength at King's. Nearly half of the student population is enrolled in programs in the social or natural sciences. Research suggests a growing demand in this area. For King's to be able to accommodate this demand, more funding is needed for physical space and program investment.

Listing enrolment as a critical issue, the case states: "Some academic departments, like the sciences, are nearing student capacity and are expected to grow significantly in the future. Now, the challenge is to make preparations to meet student demand for these programs; we want to be able to provide an opportunity for every student to enrol at King's, if they wish to do so."

Tuininga points to a pivotal question: "Our donors who are engaged understand the financial struggles in the 38 years of our history. And that's why we link back to our core objectives. We don't ask 'can we afford to do this,' but 'can we afford not to do this?'"

While A Promising Future is vital to King's future and the work of achieving core objectives, Tuininga notes, "It is not a replacement for our annual fundraising. That's very important; that's our foundation for all that we do.

"We will continue to need partners to contribute to our annual fundraising initiatives. But we also want to provide opportunities for people to engage in supporting these special projects." The development director has faith in commitment of King's supporters. "People rise to the challenges, and they're excited to know that what they're doing is making a difference."