Back to Blog
Dr. Haluza-DeLay heads to Marrakech for UN climate talks
Oct 28, 2016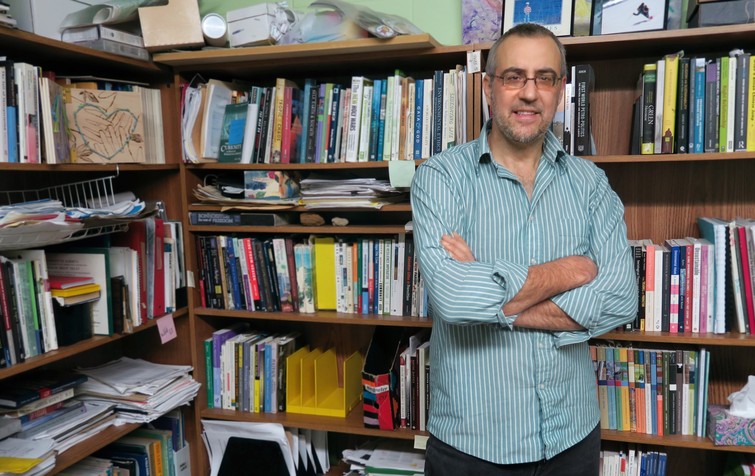 As the United Nations' annual climate talks approach, an Edmonton university professor is packing his bags for Marrakech, Morocco, to take part as a delegate for the World Council of Churches (WCC). The ecumenical organization selected The King's University Professor Dr. Randolph Haluza-DeLay to participate after he co-edited the book "How the World's Religions are Responding to Climate Change."
"You hear a lot about climate change denial and religious antagonism toward climate change, but religious groups are actually responding quite extensively," says Haluza-DeLay, an associate professor of sociology who has dedicated more than six years to researching the topic.
Haluza-DeLay is attending a portion of the Nov. 7-18 United Nations Framework Convention on Climate Change on a research grant from the Louisville Institute. Along with about 18,000 other delegates from government organizations, special interest groups, humanitarian organizations, and environmental groups around the world, he'll be observing the next steps as the congress moves toward an effective follow-up to the Paris agreement.
"The Paris agreement, which Canadian Parliament ratified in early October, notified the world of a desire to keep the temperature increase in the climate to under 1.5-degrees Celsius," he says. "I hope at this convention we see an increased level of commitment to meaningful action to follow through on the Paris agreement."
What might that look like? "We should be putting a larger emphasis on renewable energies," Haluza-DeLay says. "One of the biggest things we can do worldwide is eliminate subsidies for fossil fuel exploration and extraction. We currently subsidize them globally to the extent of $10 million dollars per minute."
Haluza-DeLay says the world's major religious international development groups such as World Vision, Islamic Relief, and Tzu Chi, all of which will be at the UN convention, identify climate change as a pressing priority. As the Earth's climates changes and extreme weather events become more common, there is a greater need for humanitarian aid.
Haluza-DeLay is also part of a group of researchers throughout North America working on a research project examining the impact on the environment of Pope Francis's encyclical, "Laudato Si: On Care for our Common Home." He also has another book in the works about religious responses to climate change, and he has authored several journal articles on the topic.