Back to Blog
Eagles Fly Home after First Run at Nationals
Mar 18, 2016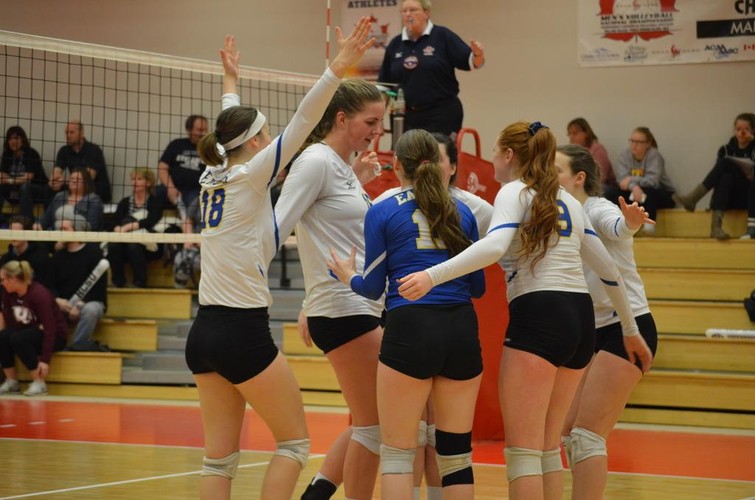 In a province rich in history, King's Women's Volleyball team created a little history of their own.
Anne of Green Gables would have been proud of the Eagles first CCAA National Championship, last weekend in PEI. After traveling to Nationals ranked 5th, the team handily defeated the 4th ranked College of the Rockies in the quarter-finals 3–0.  However despite a sterling performance, the Eagles lost in the semi-finals to the number one ranked team 3-1 from Garneau, Quebec to finish 5th overall.
The Women's Volleyball team returned to a fiercely proud King's community back in Edmonton, which celebrates its first ever run at Nationals.
"We won the 'Fair Play' award," states a proud King's President, Dr. Melanie Humphreys, who flew out to Charlottetown to cheer on and support the team. "I was really impressed with our team.  Even despite the disappointment of missing out on the medals, they cheered each other on, played hard and encouraged other teams still in the running."
The Women's Volleyball team concludes their 2015-2016 athletic season ranked higher than any King's team before them.