Back to Blog
ENVS students runners-up at geography conference
Mar 27, 2015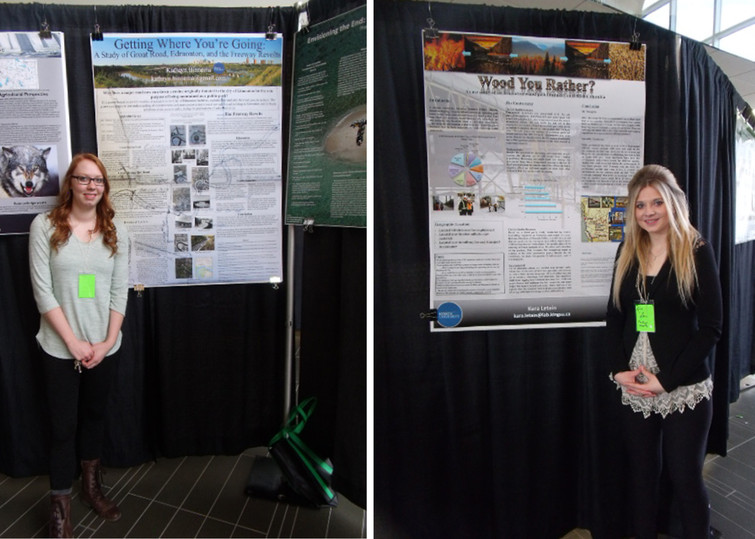 Congratulations to Kathryn Binnema and Kara Letain, 2nd year students in Environmental Studies (ENVS), were runners up in the undergraduate poster competition at a conference of the Canadian Association of Geographers (CAG) - Western Division (AB & BC universities) March 13-14, 2015 at Thompson Rivers University in Kamloops, BC.  Their posters were:
Kathryn Binnema. Getting Where You're Going: The Construction of Groat Road, Edmonton
Kara Letain. Wood You Rather? A Case Study of an Innovative Wood Pellet Industry in Northern British Columbia
This year's recognition follows their award for best poster in 2014 when they co-authored the winning poster.  
In total, 27 King's students from three ENVS and GEOG courses plus Nancy Burford, Dr. Mike Ferber and Dr. Harry Spaling participated in the conference.  Dr. Mike Ferber was elected to the Executive of the western CAG.