Back to Blog
Fresh eats ahead - King's signs new cafeteria provider
Jul 03, 2018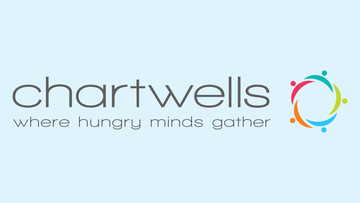 King's has signed a new food service provider taking over the cafeteria for the upcoming 2018/19 academic year.
Chartwells Education Dining Services, Canada's largest provider of food and support services for universities across Canada, is taking over the cafeteria, opening new meal options for students, staff, and faculty. Construction will occur in the summer months to transform the kitchen and server areas to open late August before the academic year begins in September.

"I am really looking forward to getting to know The King's University community and students," said Chartwells' Foodservice Director Annie Morrison. "Please come by the café anytime to say hello!"

Chartwells will expand the variety of food options to include Neapolitan-style pizza, fresh soups, a salad bar, along with other food stations and vegetarian and gluten-free options.

We're excited to welcome Chartwells on campus!