Back to Blog
Generous donors make landmark year for giving
May 08, 2018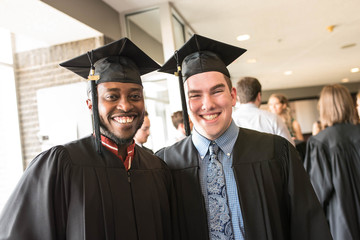 As King's wraps up another fiscal year, we want to share and celebrate the incredible impact our donors have made for our community. Between April 1, 2017 and March 31, 2018, King's received over four million in charitable gifts!

The total $4,015,705 is an increase of $665,000 from donations in the 2016/17 fiscal year—a testament during tough economic times of our donors' generous commitment to King's. This is only the second time in King's history that charitable giving has exceeded four million. Nearly 1,000 donors, 70 churches, and 34 foundations and organizations contributed to this total. 

Over the past year, these gifts supported student scholarships and bursaries, program development, research growth, university operations, and facility and equipment upgrades. Thanks be to God for providing for our university and the students we serve!

The King's University was created by a community of believers with a commitment to providing Christian university education that inspires and equips learners to bring renewal and reconciliation to every walk of life as followers of Jesus Christ, the Servant-King. With our donors' partnership, God is blessing this vision and helping it to grow and thrive.