Back to Blog
Government of Canada invests in infrastructure at The King's University
May 09, 2017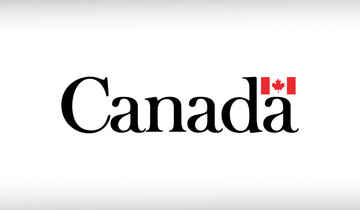 $297,500 investment will create jobs, expand research and foster innovation
The King's University is pleased to announce new funding to re-roof its library and central academic building, thanks to an investment from the Government of Canada. The funding was announced by the Honourable Navdeep Bains, Minister of Innovation, Science and Economic Development.
"This historic investment by the Government of Canada is a down payment on the government's vision to position Canada as a global centre for innovation. That means making Canada a world leader in turning ideas into solutions, science into technologies, skills into middle-class jobs and start-up companies into global successes," said Minister Bains.
The funding will allow King's to better fulfil its mission of inspiring and equipping learners to bring renewal and reconciliation to every walk of life, and to help build a more humane, just, and sustainable world.
"The additional funding will support re-roofing for essential academic and research spaces on campus. On the basis of favourable tender pricing, the Government of Canada has extended the project to include re-roofing the fine arts building, plus additional solar panels," said to Ellen Vlieg-Paquette, Vice President Administration and Finance at King's. "This work will also assist The King's University to achieve greater energy efficiency and sustainability, so this investment is certainly welcome."
The Government of Canada values the role of post-secondary institutions as they help equip young Canadians with the education and training they need for future careers that will help them join a strong, healthy middle class. The Government of Canada is investing $297,500 for a total combined investment of $605,000 in The King's University, which will help foster the training needed for the well-paying middle-class jobs of today and tomorrow.
Canada's Innovation and Skills Plan aims to make this country a global centre for innovation—one that creates jobs, drives growth across all industries and improves the lives of all Canadians. This investment exemplifies that vision in action.
The re-roofing project will use SBS torch on membrane, which will bring the R-rating of the roof from R-10 to R-40. The King's University will also install solar panels to generate energy for its own use and reduce its consumption of on-grid energy. King's is STAR Silver certified and is looking for ways to continuously improve its stewardship.
Of the $605,000 total investment for this project, $297,500 will be provided by the Government of Canada and $307,500 will be provided by The King's University.