Back to Blog
Interview with King's Professor wins Prestigious Award
Apr 28, 2016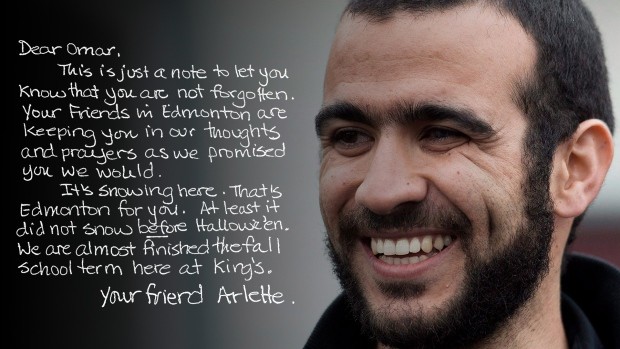 An interview with King's Professor, Dr. Arlette Zinck on CBC Radio One's weekly broadcast Tapestry won a 2016 Gabriel Award last month. The interview, entitled "Educating Omar Khadr," discussed Arlette's role in building a relationship with Omar as she tutored him while in prison in Guantanamo Bay and, later, in Canada.
In the interview Zinck explained that, despite not knowing what happened that fateful day in Afghanistan, she felt her responsibility as a Christian was simply to show up and let Omar know that he hadn't been forgotten.
The conversations and lessons they shared through correspondence illustrate a spiritual journey and evolving friendship that demonstrate the power of Christ-like love.
The Gabriel Award, sponsored by the Catholic Academy of Communication Professionals, recognizes programming that affirms the dignity of human beings and upholds universally-recognized human values such as community, creativity, compassion, and a dedication to excellence.
Omar now lives in Edmonton with his lawyer, Denis Edney.
http://www.cbc.ca/radio/tapestry/educating-omar-khadr-1.3111638/educating-omar-khadr-1.3111721