Back to Blog
King's coach recruits in Thailand
Dec 19, 2017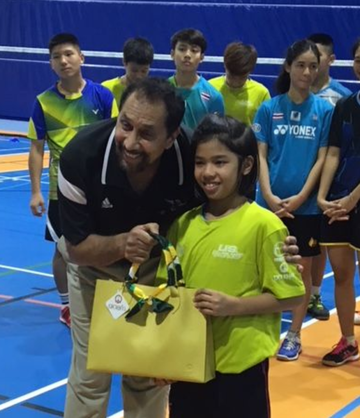 The US College Camp (USSC) had a dose of Canada in it this year. 

USSC, a three-day sports camp for students in Thailand, hosted its fifth education program last month. Twenty-three representatives from higher education across the United States were present, and one representing Canada: The King's University. While this camp most often pulls Thailand students to U.S. colleges, Coach Naeem Haque was putting King's on the map for Canadian universities.

The camp was attended by 500 youth and parents from November 10 to 12. The three days give Thailand junior students and their parents the chance to learn, compete, and interact with coaches from five sports. The young athletes develop their skills in their preferred sport and learn what it takes to advance to a collegiate level of athletics.

Haque represented Eagles badminton at the Singapore International School in Bangkok, and said it was an honour and pleasure to represent King's as the only institute from Canada.

He returned to Edmonton hopeful that the recruiting trip will place King's at the top of students' lists when thinking of Christian academics and badminton.