Back to Blog
King's launches new continuing education courses
Oct 27, 2017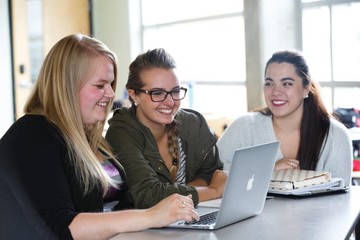 There will be a new way to pursue learning at The King's University next year. Starting in January 2018, King's will offer over 25 diverse continuing education courses.

The courses are a mélange of non-credit opportunities to sharpen skills or learn something new from art, board games, and child care to business or music. Many of the courses are a single evening, while some take a few weeks over evenings and weekends. The selection includes topics for students ranging in age from adult to junior or senior high school students.

Dan VanKeeken, Vice President of Institutional Advancement, spearheaded the curation of the new courses and is excited to see them moving forward. "We are excited to announce a variety of new education options at King's! We wanted to be able to offer more learning opportunities for our community to grow and thrive, and these courses will provide a new way to do that."

The instructors—some of which are King's alumni and current professors—will be teaching out of real-life experience and passion in their area of instruction.

One of the benefits of a continuing education course is that it is an opportunity to learn without some of the classroom stress. These courses have no pre-requisites, text books, essays, or exams.