Back to Blog
King's remembers legacy of former athletics director, Dr. Robert Day
Jan 04, 2018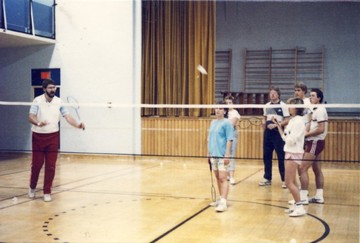 The King's University remembers an athlete, coach, mentor, and so much more who was instrumental in King's athletic history.

Dr. Robert Day passed away January 1, 2018 after a long battle with cancer.

Bob began his work at King's in 1983 as our first athletics director. He started the men's basketball team, helped plan the new campus and athletics facility, coached men's and women's hockey, and was the driving force behind King's entering the Alberta Colleges Athletic Conference (ACAC). Bob also acted as a faculty member in physical education and was registrar and director of student affairs for several years. He served King's until 2002, and was inducted into the ACAC Hall of Fame in 2014.

We thank Bob for his years of meaningful impact on students' lives and King's athletics program. His legacy runs deep.

On behalf of The King's University, our sympathies to Bob's family and friends. Rest in God's peace.