Back to Blog
King's to host a tribute service for Bob Day
Jan 23, 2018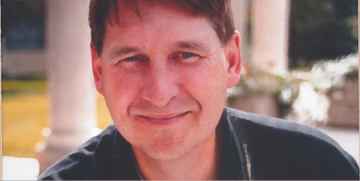 The King's University is hosting a tribute in memory of Dr. Robert (Bob) Day, former King's athletics director, coach, and mentor who served King's from 1983 to 2002.

Director of Athletics Grace Scott remembers Bob's influence on King's and her life.

"He was instrumental in his vision for athletics at King's. He worked very hard to get King's into the ACAC, coached over 20 teams while he was here, and was a mentor to many student athletes," Scott said. "I knew him before coming to work at King's, and he was often a mentor to me as well. It was a privilege to step into his shoes and carry on his legacy."

Day's tribute will be held at The King's University on February 9. The program will begin at 3:30 p.m. in the gymnasium with a reception and refreshments to follow in The Level. For more details and to RSVP, please see the Eventbrite invitation. 

Friends and supporters are invited to donate to the Bob Day scholarship fund in his honour.