Back to Blog
Eagles volleyball player Brendan Vanderlinde competes in Canada Games
Aug 02, 2017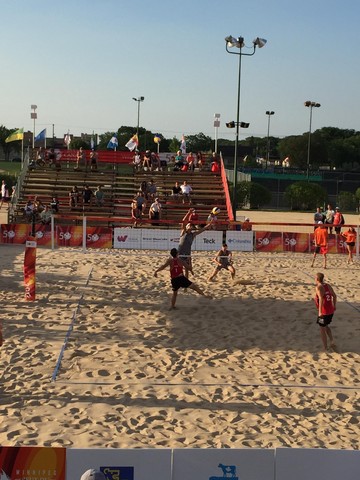 The King's University Eagles volleyball player and student-athlete Brendan Vanderlinde is playing for Team Alberta at the 2017 Canada Games this week. Vanderlinde is competing in the U20 beach volleyball tournament.
Earlier this week, Vanderlinde and volleyball partner Matt Saly competed their way through a three-way tie to become the first-ranked team and are now in the semi-finals. They will face the winner of B.C. and M.B.'s match played on August 2.
Vanderlinde previously played volleyball competitively as a high school student at Strathcona Christian Academy in Sherwood Park.
Catch the semi-final live match live at 4:45 MT on August 3 streaming on SportsCanada TV's website. The bronze and gold medal matches are Friday, August 4, at 2:30 p.m. and 5:30 p.m.