Back to Blog
Math and Physics professor to receive ATA's 'Distinguished Service Award'
Nov 16, 2016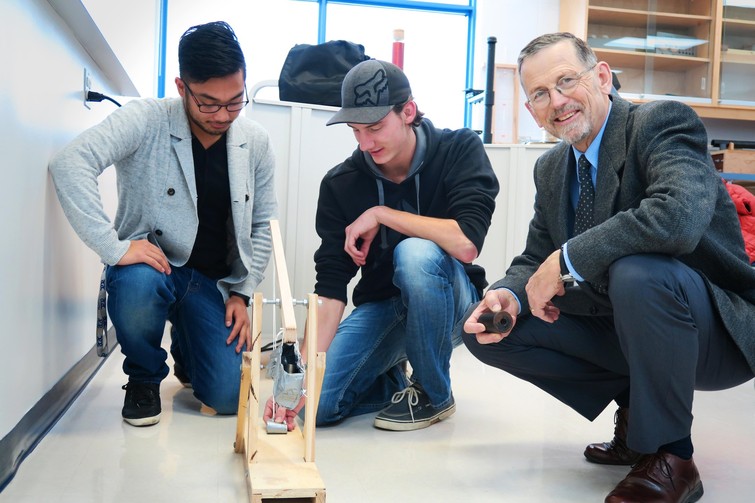 The Alberta Teacher's Association's Science Council, an organization dedicated to promoting and enhancing the teaching of science in Alberta, has selected King's professor of Math and Physics, Dr. Brian Martin, as winner of its Distinguished Service Citation.
The award recognizes Martin's lengthy commitment to science education, his engagement of students in research, and his role as a mentor to other science educators.
During a 34 year career at The King's University, Dr. Martin has been actively involved in the study of interacting star systems, authoring science textbooks, and participating in numerous scientific associations. He also co-directs The King's Centre for Visualization in Science and participates in the development of digital learning objects, modelling everything from emerging diseases such as West Nile virus to the complex science of climate change.
"The one animating thread woven through my career, both as a teacher and as a scientist, has been the joy of communicating ideas about God's marvelous creation to my students and peers. To be recognized for doing this is a blessing indeed."
Dr. Martin will be presented with the award on November 18 at the Banff Centre in Banff, AB.