Back to Blog
Naeem Haque Honoured as ACAC Badminton Coach of the Year
Feb 25, 2015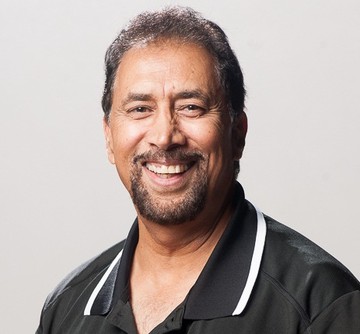 The King's University's Badminton Coach, Naeem Haque, has been named the 2015 ACAC Badminton Coach of the Year by the The Alberta Colleges Athletic Conference (ACAC).  This award was presented to Haque at the ACAC Badminton Championships hosted by Concordia University College of Alberta on February 20-21st.  
Haque has been coaching in the ACAC for fifteen years having started his career coaching the Concordia Thunder, and is now in his second year with The King's University Eagles. This is also Naeem's second year as the Alberta nominee for Coach of the Year at the CCAA Championships to be held in Halifax March 5-7. 
"Naeem is a strong developmental coach as well as being a mentor to his athletes. He is passionate about the sport of badminton and still continues to compete, as well as coach various teams in the community. His willingness to invest in teaching the basics to young players is what has improved our team tremendously in the past year," says King's Athletic Director, Grace Scott. "We are very proud of Naeem's accomplishments and are confident in his ability to build our program and continue to develop the sport of Badminton in Alberta."