Back to Blog
Q & A with Jodi Lammiman, Community Wellness Coordinator
Mar 29, 2018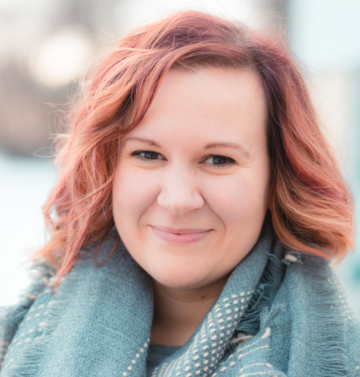 Jodi Lammiman is the new Community Wellness Coordinator for King's. This position was paid for by the Government of Alberta to support mental health programs.
How would you describe your job?
I would say my job is to promote a culture of wellness at King's by helping students understand and integrate the connection between mental, spiritual, and physical health in their lives.
What is your hope for students who come to you as a resource?
My hope would be that they would learn tools that would help them build resilience. I want them to know how to get support for mental health, and to learn what renews them and gives health to their soul. I hope to help students take the stigma away from stress and mental health issues, and to understand the importance of spiritual disciplines.

When looking at resilience, I think it's helpful to understand the ways mental, physical, and spiritual health are connected. It's like a trampoline: if you take away one or two springs, you may not notice the effect, but as soon as you take a few more away you'll really notice. Mental, spiritual, and physical health is all connected and affects how we connect to each other.
What does resilience mean?
I describe it as building the capacity in your life to respond to failure and stress and other challenges in a way that helps you grow and learn from those challenges. I want to help this concept grow at King's.
Where does your passion for your work come from?
To live fully and well in the world, I believe we need to come from a holistic (mind, body, soul) perspective, because the more whole (and healthy) we are as humans, the more we are able to live well in the places God has put us. This is where my passion for my work at King's comes from; the desire to see us live integrated lives.

Outside of work, I am a spiritual director and I facilitate retreats. Many of those focus on the intersections between ecology, spirituality, and reflection. I see what I do as a spiritual director and retreat facilitator as an exploration of who we as humans are created to be in this world. Through understanding who we have been created to be, as well as what we have been created to do, we can cultivate purpose and meaning and build resilience in our lives and our communities. 
Where did you grow up?
I grew up in Southern Illinois, out in the country on a farm. I came to Canada when I was 19 to go to a tiny bible college of about 200 students, Alberta Bible College.
What is your favourite place in Edmonton?
I live not too far from the old Royal Alberta museum. The grounds there are beautiful. In the spring and summer, I was looking for natural spaces to feel alone. While the grounds are cultivated, there aren't a lot of people there. I went there with my journal a lot in the spring.
I heard you're an avid reader. Any book recommendations?
This year, one of my favourites is a young adult novel called The Hate You Give. It's about a police shooting, and the perspective is a girl who is a person of colour.

My favourite is Pilgrim at Tinker Creek by Annie Dillard. Her main theme is all about paying attention and listening. There are so many religious and spiritual themes, but it's all about the creek outside her back door.
What is your motto or personal mantra?
Right now, it's "Stay curious" and "Follow the questions."

I grew up with judgemental frameworks where I immediately judged the things I was afraid of. Staying curious helps me re-frame fear and ask questions. If I'm scared of it, then why? There's so much to be curious about in the world. It takes you on adventures.