Back to Blog
Retirement tribute: Irene Vanderkloet
Apr 03, 2018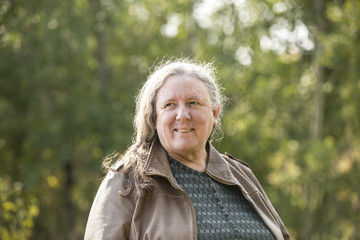 The King's University's second-longest serving full-time employee has retired. After coming to King's for a temporary three-week position to help manage receipts for a Spring Drive fundraising campaign, King's called Irene asking if she'd help fill a sudden vacancy for a job in the business office. That call turned into 35 years of employment, which ended early 2018 with her retirement.
What drew you to King's?
When I came here, my best friend from college, Simona Maaskant, the librarian, was working at King's. We shared a house, and the president at the time was Dr. Sid DeWaal, who I'd had as a prof at Trinity Christian, and there were other profs from Trinity, so I felt at home and like I knew the community. After eight months, I said to the president, what's my status here? I came in with an open-minded, temporary position. Is it going to end? Is it going to continue? It became a formal continuing position in January of 1983, with the title of business administrator.
What are some of the biggest changes you've seen over your time here?
When I started, we were renting our facility from the Edmonton Public School Board; other tenants in that building included agencies like the Christian Labour Association of Canada, the Christian Farmers Federation, and the social services agencies on 97th St. There were probably about 150 students; we were basically a two-year transfer institution. We had an affiliation agreement with the University of Alberta, and with that affiliation agreement came some government funding.  At the time, we had a budget of around a million dollars per year.

Now we are a full university, with an annual budget heading toward $20 million.We had the original six faculty when I started, plus 10 more. Now we have 50 full-time faculty. We've become increasingly diverse among students and employees, in terms of abilities, race, faith, and contributions they bring to the institution. It certainly has been a recurring hallmark at King's, the appreciation for being multi-denominational. Being open to that, and consciously choosing to be that. I think most faith-based institutions in North America are very denominationally oriented, and King's is deliberately not.
Any highlights of your time?
Acquiring our own campus and then renovating and expanding our space were important milestones. I think the appointment of Roy Berkenbosch and development of the Micah Centre and the focus on international experience and service have been really good things for King's. And the semiannual Interdisciplinary Studies Conference. Current students, on average, don't always appreciate the conferences. With time and wisdom, former students seem to recognize the value of them.

What I always tried to do is have an attitude of service, an attitude of make-do, can-do. When I started, all the accounting was manual, and it was the latter part of the 1980's that we automated it and introduced computerized accounting systems. I was part of implementing and maintaining that.
What are your hopes for King's?
I would hope that King's continues to raise students to have concern for the environment, to have concern for the community, to have concern for our neighbours whether they be near or far. I would hope that the programs that King's develops are crated out of the sense of calling and leadership that King's can provide to society.