Back to Blog
New four-year sociology degree, announced
Jul 21, 2017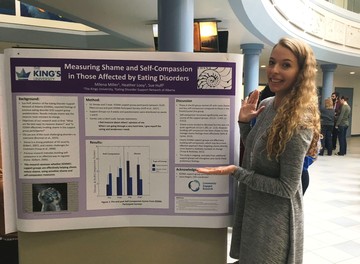 A new bachelor of arts degree in sociology at The King's University was approved by Deputy Minister of Advanced Education Rod Skura, effective July 1, 2017. This will allow King's to offer a new four-year sociology degree to complement an existing three-year degree.
"The addition of a fourth year enables us to help students develop more in-depth understanding and research-related skills so they are better prepared for studies or work after graduation," Professor of Sociology Dr. David Long explained. "It marks a new stage in continuing development of The King's University's strength in community engagement."
Community-engaged research is one of the two streams in the new sociology major. In this stream, students conduct research projects identified by non-profits in Edmonton. The skills they develop in the program can be applied in a variety of occupational areas, said Long. The other stream is cultural analysis. Long explained that cultural analysis examines the underlying factors behind the way social attitudes are developed and how institutions reinforce them. Examples include attitudes about immigrants or natural resources such as the oil sands.
Dr. Long's passion for his discipline is evident in the way he speaks about sociology and its broad implications for everyday life. "I tell my students from day one: This way of thinking should alter not only your life, but also the lives of others—for the better." Thanks to the small class sizes at King's, he and his colleagues are able to work closely with students for highly personalized education and life-changing experiences.
"A King's Sociology degree challenges you to explore who you are and equips you to think and live well in our rapidly changing world," he says. This focus is the King's difference.
King's sociology program has a strong working relationship with a fast-growing Faculty of Extension program at the University of Alberta. The Master of Arts in Community Engagement (MACE) program provides opportunities for King's graduates to engage in community-based research studies at an advanced level. Students that graduate from King's with a four-year Sociology degree can apply directly to the MACE program.