Back to Blog
Two nights of piano with Dr. Corey Hamm
Feb 14, 2019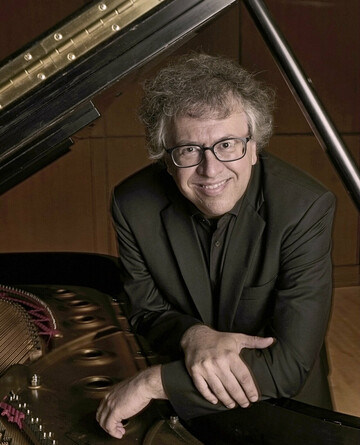 The King's University Department of Music is proud to present two concerts with pianist Dr. Corey Hamm.
Not just a virtuosic performer, Dr. Hamm is in demand as an adjudicator and teacher in Asia and North America. He has many beloved teachers and mentors and is passionate about passing on this wonderful pedagogical and performance tradition.
Dr. Hamm is Associate Professor of Piano and Chamber Music at the University of British Columbia in Vancouver, BC, where he received the Killam Teaching Award for Excellence in Teaching. He is also on the Piano Faculty of the Summer Institute for Contemporary Performance Practice at the New England Conservatory of Music in Boston, MA, USA.
Winner of "Best Classical Recording" at the 2014 Western Canadian Music Awards, Dr. Hamm's rendition of Frederic Rzewski's piano epic, The People United Will Never Be Defeated! was described by Rzewski as "Excellent! Bravo! The best recording out there!"
The concerts will take place on February 24 and 25 at 7:30 p.m. Both concerts will be held in Nicholas B. Knoppers Recital Hall at The King's University. A complimentary reception with light refreshments will follow the second concert.
Tickets are available online or at the door.