Home

>

Global Awareness Week
Global Awareness Week
Global Awareness Week is King's annual festival celebrating the diversity on our campus. Students are encouraged to share parts of their heritage through food, music, art, and many others.
Global Awareness Week 2018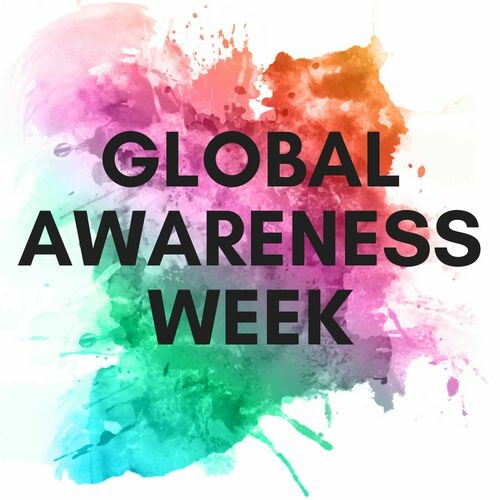 September 26 (Wednesday)
12:00 – 1:00 p.m.
Atrium 

Global Awareness Week Chapel
Tim Wood will be continuing the series, 'Changing the Way We See.' Listen to international students as they lead worship and pray in their own languages.

3:00 – 4:30 p.m. 
Field outside the Apartments

Cricket Game (Students vs. Faculty & Staff)
Learn, play or watch cricket to be led by Dr. Mark Sandle. There will be a match between a team of students versus faculty and staff. Want to join the students' team? Contact Prabhjot.Singh@kingsu.ca.
Don't want to play? Don't worry! We will have picnic blankets out for you if you want to watch. You can also bring your lawn chair if you like.
September 27 (Thursday)
11:00 – 12:30 p.m.
The Level

Cultural Makeover
Get a simple braid by Coleen Dzuda or a small henna tattoo made by international students!

2:00 – 3:30 p.m.
In front of the Cafeteria

Language Exchange
Stop by this booth and learn basic phrases and greetings such as "Thank you" and "I'm hungry" in different languages!
September 28 (Friday)
12:00 – 1:00 p.m.
Atrium

International Potluck
What's a better way to learn about a culture? Through FOOD! Get a taste of traditional dishes form countries like Nigeria, Korea, Philippines, and many more!

4:00 – 5:00 p.m.
The Level

Cultural Fashion Show
Come and see some of the traditional clothing as intercultural students walk down the run way.

5:00 – 6:00 p.m.
The Level

African Dance Workshop by Reckie Lloyd
Learn new dance moves through this complete workout combined with energetic African dance movements to be led by the leader of the African Drum and Dance group "SANGEA" and also a former track and field athlete, Reckie Lloyd.  Make sure to wear comfortable clothes and shoes.
Ongoing
International Music || The Level
Discover new music from around the world playing at The Level Coffeehouse. TIP: One way to easily learn a language is through a song.
Photos from Around the World || Registry Hallway
Check out some of the photos people have taken from around the world. Some of these are from people's homes or travels that will definitely make you #wanderlust.
- CONTEST -
GET A CHANCE TO WIN ONE OF THE FOLLOWING PRIZES:
$50 Gift Card from the store of your choice
A basket full of snacks from different countries
A King's mug and a $10 Level Coffeehouse card
HOW?
Get your passport stamped for every GAW event you attend. You will need at least four (4) stamps to be eligible to join the contest. Submit your passport to the drop box by Regina's office, A129 in the Student Life hallway. Deadline of submission is on October 1, 2018.
Want more chances of winning?
Share your photos during Global Awareness Week to social media and use the hashtag #KingsGAW2018 to be featured on our Instagram @TheKingsUInternational.