Your gift helps others to pursue a better world
"She will give birth to a son and will call him Immanuel, which means 'God is with us.'" Isaiah 7:14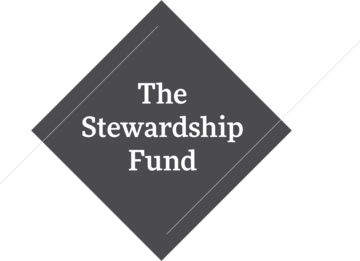 Around campus we have been asking each other "why King's?" There are so many unique reasons why students come to study here, why alumni are proud to have graduated from here, why professors continue to teach here, and why staff come to work here every day.
Now in this Christmas season we can also wonder: why a baby, a King born in a stable of all things? I can only imagine that Joseph was asking a lot of "whys" when the angel came to him in a dream, instructing him, "[…] you are to name him Jesus, for he will save his people from their sins" (Matthew 1:21).
An angel came to Joseph leaving him with some big questions. At King's we want to help students as they wrestle with their own big questions. Will you be a part of helping students find their answers through Christian university education by making a gift to the Stewardship Fund?
Erin Binnema (B.A. '18), a recent Politics, History, and Economics grad, reflects on her studies at King's saying, "A degree is not really about the specific knowledge you gain, but rather about building a foundation for how you will react to and confront the world for the rest of your life."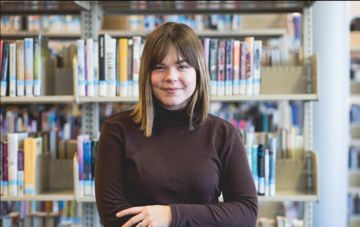 That's what we do at King's – encourage and empower our students and alumni to build a solid foundation and be ready to face the "whys" of this world – and that is exactly what you do when you donate to the Stewardship Fund.
Erin goes on to say, "King's has taught me how to confront the complexity and brokenness of the world I live in by helping me build a foundation centred around my Christian faith. From there I learn to practice hope, justice, and faithfulness. As I finished my final semester, I was reminded of the community I am now so deeply rooted in, and the people who will help me pursue a better world long after my degree is completed."
That's Erin's "why." How reminiscent of what Jesus modelled in his time on earth! He came to give hope, to demonstrate justice, and to be faithful! He came to be Immanuel, God with us. These are all things I look forward to seeing continually developed at King's in the coming year. God has fruitful plans in store for King's and as the year draws to a close we recognize how he has been with us on our path, how he was and continues to be Immanuel, God with us.
This Christmas, will you support Christian university education at King's by giving a gift to the Stewardship Fund? Please consider making a gift towards that fund today.
May you and your loved ones have a very Merry Christmas and a joyful New Year,
Melanie Humphreys, PhD
President
If you make your gift by December 31, you will receive a charitable receipt for 2018 tax purposes. You can make a one-time or monthly donation online through our website.