Athletics Appeal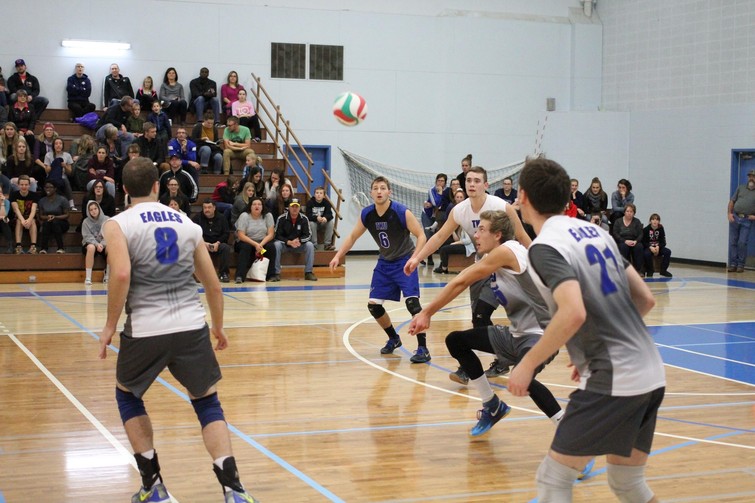 The King's University athletics program plays an integral role developing student-athletes into future leaders as they participate in intercollegiate sports.

Student-athletes manage challengingly full schedules that include academics, games, practices, tournaments, training, extracurricular activities, and fundraising for their teams while being ambassadors for The King's University and their communities.

At the end of our volleyball season, I found my team gathered in one of the coaching rooms. Each of the non-graduating players was taking a turn speaking into the lives of the four senior players and affirming the impact each senior had made during their time at King's as leaders and veteran players. As a coach, it was such an honour to witness these young men encouraging their teammates and serving one another.

The next 15 minutes of that meeting was one of the most humbling and rewarding experiences in my coaching career. My team suddenly started expressing their appreciation for me as well. That moment illustrated how athletics are instrumental in developing a person's character, leadership skills, and dedication to others. This is done through modelling, mentoring teamwork, and relationship building.

Scholarships are foundational to the success and vibrancy of our athletes and our athletics program. King's attracts over 100 student-athletes each year, but many of our athletes wouldn't be able to afford to come to King's without our Eagles scholarship program. King's athletes learn the importance of hard work, integrity, self-control, creative thinking, healthy living, and responsibility to a team.

Our goal is to strengthen the vitality of our sports teams and increase the attractiveness of King's athletics program by creating more opportunities for financial support. By giving a gift to the Athletics Fund today you will help our student-athletes soar like Eagles and play an active role in fulfilling our shared vision while advancing Christian university education.
Thank you for blessing King's with your generosity, prayers, and faithful support.
-Phil Dixon, Men's Volleyball Coach
Cheques can be made payable and mailed to:
The King's University
9125 50 Street NW, Edmonton, AB T6B 2H3