Paths to the Future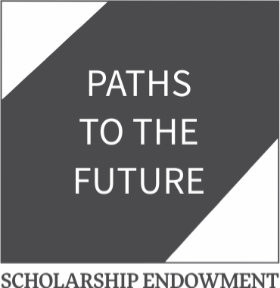 Let's create more scholarships for more students
The King's University has created the Paths to the Future Scholarship Endowment and we need you to partner with us! Help us grow our $249,223.33 scholarship endowment to $500,000. Your gift will fund student awards year after year. Consider making the difference for the students of King's. 
All gifts towards the Paths to the Future fund will be matched
Donor gifts are a vital part of the student experience. One particular donor has stepped forward, offering to match each gift when donors contribute to the Paths to the Future Scholarship Endowment.
Despite King's stellar reputation for creating community and supporting students in their growth and transformation, attending King's can be a difficult choice for students due to financial barriers. The Paths to the Future Scholarship Endowment was established to help break down these barriers. King's desires to make Christian university education accessible to more students.
Your gift is so important and will double in value thanks to the support of a generous donor who understands the power of working together to make a difference for students.
Financial support for Christian education makes King's a possibility for more students. Will you make a donation today?
Cheques can be made payable and mailed to:
The King's University
9125 50 Street NW, Edmonton, AB T6B 2H3
Or call 1-800-661-8582, option 4 to donate by credit card over the phone.
Charitable Registration # 108085911 RR0001


"King's has impacted my spiritual life through Chapel, through Bible studies run by our Campus Minister Tim Wood, and through our student-led worship night, 857. Being in a community that is both academic and spiritual has been incredibly influential and has opened my eyes to how prevalent God is in my life on a daily basis. Bible studies, Chapel, and 857 have all been incredible experiences, and I love that God is present in this community of believers."
Kezia Wright, 2nd year student