Paths to the Future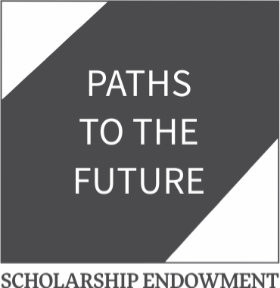 Let's create more scholarships for more students
The King's University created the Paths to the Future Scholarship Endowment to make more financial assistance available for our students. We need your continued help to reach our goal of $500,000. Will you play an integral part in our students' lives by making a donation today?


Your gift towards this Fund will be matched
Each gift to the Endowment Fund will double in value thanks to a matching donor who cares deeply about King's mission and giving students easier access to a King's education. We hope you take advantage of this unique opportunity!
Financial barriers often stand in the way of students attending King's. This fund was created to help break down this barrier. By giving to this fund, you allow students to become a part of the King's community and be supported throughout their educational journeys.
Your donation in support of Christian education makes King's a possibility for more students. Will you make a donation today?
Other ways to give
Cheques can be made payable and mailed to:
The King's University
9125 50 Street NW, Edmonton, AB T6B 2H3
Donate by credit card over the phone by calling:
1-800-661-8582, option 4 to Charitable Registration #108085911 RR0001