Home

>

Parents & Families
Parents & Families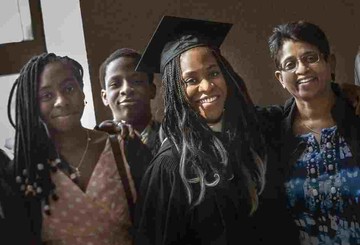 Parents and families play an important role in their child's university education. We understand that transitioning into university life can come with challenges and questions. Our aim is to be a resource for you to connect with the university and provide the information you need to help your student navigate their academic career.
Stay connected with us to receive updates on resources, events, and other important information. Please use the information on this page to answer your questions or contact us at parents@kingsu.ca
Resources
Parent Facebook Page
Stay connected with fellow parents of King's students through our TKU Parents Facebook page. Here, parents can keep in touch with one another, gain ideas for gifts and how best to support their students during their time at King's. Something that is unique to King's is the thriving community on campus and we want our parents to be able to take part in this too! Whether you are based in Edmonton or abroad, this group exists to help support you and your student. For more information about this contact us at parents@kingsu.ca.
Mail
All letters and packages for students living in the residence dorms, suites, or apartments should be addressed to:

Student's Name
Apartment or Residence #
The King's University 
9125 50 St
Edmonton, AB   T6B 2H3 
Accommodations and conference services
One of the benefits of being part of the King's community is the alumni/parents/friends discount on King's campus facility rentals. Use the conference rooms, accommodations, and banquet/reception facilities at a discount of up to 15%!
Gift ideas
Degree frames: The perfect gift for graduation! It took years of hard work, but your child earned their degree. Celebrate with a frame from The King's University. There are four high quality, Canadian-made frames to choose from with acid-free mats and King's logo in gold lettering.


The King's Bookstore: The Bookstore has a wonderful selection of items for a special or any-time occasion. They carry a wide selection of books, greeting cards, gift-ware, and King's gear and apparel. Check out the Bookstore in person or online. Contact our staff at 780-465-8306 or bookstore@kingsu.ca.


The Level Coffeehouse: The Students' Association operates a 100% student-run coffee shop at the heart of campus. Coffee gift cards make fantastic gifts! If you can't make it on campus to purchase a card, contact parents@kingsu.ca, visit the TKU Parents Facebook page, or call 780-465-8318, and we can take care of it for you.
For more information about parent relations, contact us anytime at parents@kingsu.ca.