Back to Blog
4 Things To Do This New Year's Eve
Dec 30, 2015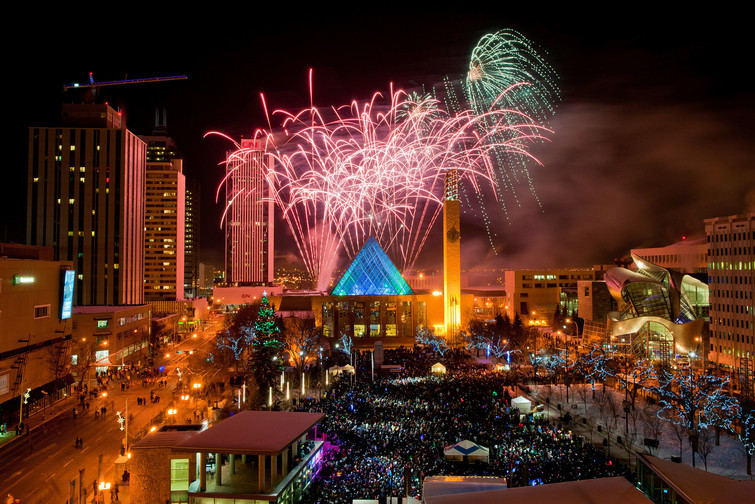 Hey King's,
Wondering what fun and festive activities are happening in Edmonton this New Years? We've got you covered. Check out the following 4 things to do this New Year's Eve so you can enjoy it to the fullest:
1. New Years Eve Downtown Edmonton
The City of Edmonton is hosting the 16th annual New Year's Eve Downtown festival in Churchill Square at 9:15 pm. Activities include crafts, magicians, balloon artists, face painters, live music, hay rides, skating, bannock-making and food, all leading up to a spectacular fireworks show at midnight.
2. World Waterpark's Family Beach Ball
Could you imagine any better way to welcome the New Year then spending it in a tropical 31°C indoor environment with family and friends? At West Edmonton Mall's World Waterpark you can splash in the world's largest indoor wave pool and speed down the waterslides. The night will end with a bang and a massive indoor fireworks display! The event starts at 6 pm.
3. Countdown at the Conservatory
You can count down every hour and enjoy some frivolity at this New Year's event! Taking place during the day from 10 am-6 pm, the Muttart Conservatory is sure to have seasonal fun for everyone!
4. New Year's Eve at Fort Edmonton Park
Fort Edmonton is an amazing place to spend New Year's Eve with their annual Pantomime show! This year it's Jack and the Beanstalk. Get ready for a musical comedy production that boasts raucous, boisterous entertainment for the whole family. This pantomime was written specifically for Fort Edmonton Park by Jocelyn Ahlf with lots of local Edmonton references and laughs. The show starts at 2 pm.
Well guys, I hope that there are enough ideas here to help you plan your New Year's Eve in Edmonton! There's much more going on in this amazing city then can be listed here, so be sure to keep your eyes out for more fun-filled activities!
Happy New Year,
Josh