Back to Blog
5 Fantastic Summer Festivals in Edmonton
Jul 17, 2015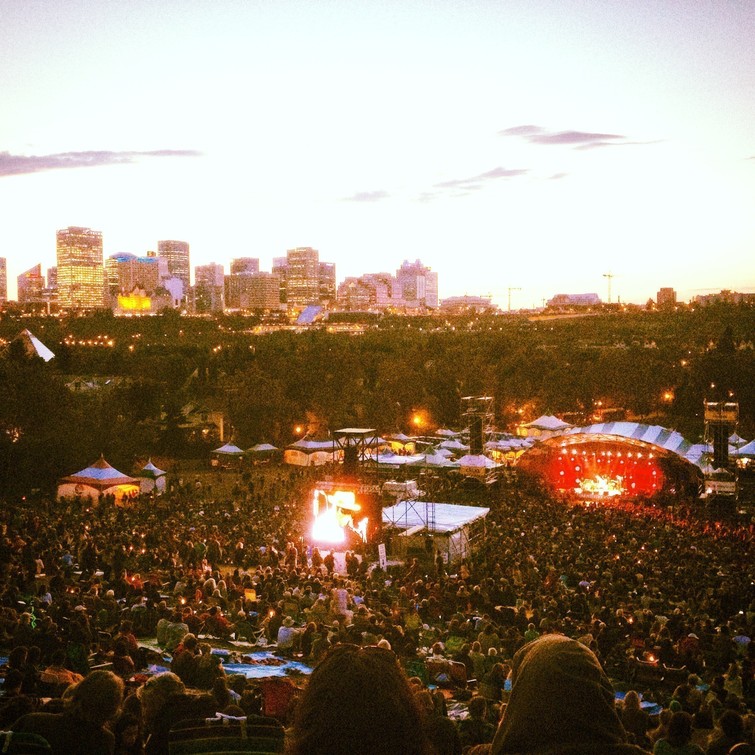 Hello King's Community!
Summer is my favourite season of the year, and not just because of the warm weather and the break from school, but also because of the many amazing festivals that take place! Known as "Festival City", Edmonton hosts festivals at least every two weeks in July and August. Here is a list of my 5 favourite summer festivals that will take place in Edmonton in the next couple months:
1. Taste of Edmonton (July 16-25, 2015) - Churchill Square
Come and see what the Edmonton Food Scene has to offer! At this festival, you will get to taste dishes from over 60 locally owned restaurants and food trucks. Not only this, you will also get to participate in workshops and Culinary Adventures, where you can learn from the professionals. As well, you can enjoy some awesome live music on the stage that is set up in Churchill Square!
2. Edmonton Heritage Festival (August 1-3, 2015) - Hawrelak Park
This celebration of Edmonton's vibrant multicultural heritage allows Edmontonians to experience the tastes, sights, smells, and sounds of the many cultural traditions represented in Edmonton. There will be creative performances, crafts for sale, artwork, and clothing, as well as a plethora of delicious food (which is my favourite part)!
3. Edmonton Folk Festival (August 6-9, 2015) - Gallagher Park
What better way to spend a warm weekend than sitting on a hill (that overlooks our beautiful downtown) with your best friends and listening to the best folk music in the industry? Last year's artists included Ben Howard, Basia Bulat, Foy Vance, Michael Franti, Bears Den, Parsonsfield, Michael Bernard Fitzgerald, Lucius, Vance Joy, and Parker Millsap. This is definitely a festival you don't want to miss. And (insider info) if you volunteer, you can attend the festival without paying!
4. Edmonton Fringe Festival (August 13-23, 2015) - Old Strathcona
As one of the best in the world, this fringe festival is all about supporting both local and international performing arts. You will get the chance to see amazing musicians busking on the side of the road, various circus acts on outdoor stages, and a wide array of contemporary (hence the name "fringe") musicals, improv. shows, and one acts. This is my personal favourite!
5. Sonic Boom: Edmonton's Alternative Music Festival (September 5-6, 2015) - Borden Park
Hosted by Edmonton's own radio station, Sonic 102.9 FM, this festival is dedicated to the best in alternative music. This year's artists include a reunion performance of Alexisonfire (WOO!), Ellie Goulding, Hozier, Brandon Flowers, Tokyo Police Club, K-Os, and Mother Mother. With a change of venue from Northlands to Borden Park, this festival has awesome written all over it!
I hope that this will give you a better idea of some fun things to do in Edmonton this summer! For a list of more festival events, check out the City of Edmonton website here!
 Keep it real, folks.
Michelle