Back to Blog
5 Free Things To Do in Edmonton: Spring Edition
Mar 20, 2015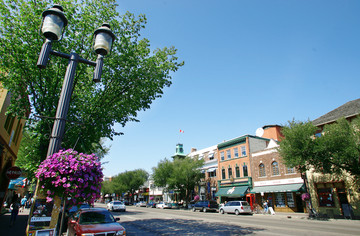 Hi Everyone!
Although today is the first day of Spring, it looks like Winter is fighting back with a vengeance! I recommend checking out my previous blog post 5 Free Things to do in Edmonton in the Winter for a list of ways to have fun in this weather! And to give us all something to look forward to, here's my list of 5 Free Things To Do in Edmonton this Spring:
1.       Go for a picnic at Rundle Park:
What better way to get outside and enjoy the fresh air than with a good old fashioned picnic lunch? Pack a lunch, take some friends, and enjoy being outside!
2.       Visit the Old Strathcona Farmers Market:
This year round market offers a diverse selection of products from nearly 300 vendors, including local fresh produce, baked goods, crafts, and more! The market's open every Saturday: 8am - 3pm.
3.       Ride the High Level Bridge Streetcar:
Take a ride in a beautiful refurbished trolley car through Edmonton and enjoy a beautiful view of the river valley as you travel across the 100 year old High Level Bridge. Here's the thing – its not free, but since it only costs $5.00 to ride, and you can get on or off at any stop you wish, it is totally worth it just for the experience!
4.       Shop on Old Strathcona/Whyte Ave:
Old Strathcona is a historic area in Edmonton that is home to Whyte Avenue, one of Canada's top shopping neighbourhoods. With many local boutiques, and one-of-a-kind galleries, music shops, cafes, restaurants, and more, Whyte Ave offers a unique shopping experience that is enjoyable, even for those who dislike shopping.
5.       Explore Edmonton's bike paths using this handy map:
Take advantage of the many biking trails available in Edmonton – the expansive River Valley and park systems have 160km of trails that are highly recommended for nature loves and fitness fanatics alike!
What better way to forget those winter blue's than by getting outside and taking in some fresh air and beautiful sights? Edmonton has lots to offer if you take the time to get out and do stuff!
Tara