Back to Blog
5 Ways to Get Through School (Mostly) Debt Free
Feb 16, 2015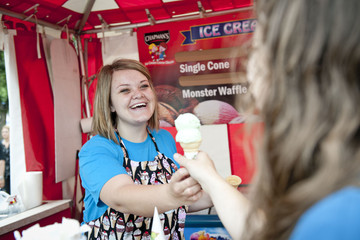 Hey everyone!
Paying for school can be scary, but the good news is it doesn't have to be! There are lots of ways that you can fund your education that doesn't include paying for it all out of pocket. Check out this list of alternatives to spending your own money:
1. Apply for King's Scholarships and Awards.
Great news for future and current King's students: the King's Scholarships and Awards Application is now open! Awards range in value from $500-$4,000 per award. The deadline to apply is March 31, 2015, so don't miss out on your chance to benefit from these awards! Also, even if you haven't technically been granted admission to King's, you can still apply – as long as you receive at least partial admission by this date you can still receive award money for the following year. There are many other options for scholarships and financial aid, so be sure to talk to your guidance counsellor or King's Student Finance and Scholarships Office for information on other scholarships and bursaries.
2. Get a part-time job.
Part-time jobs are really helpful in off-setting some of school year costs; by working 8-10 hours a week throughout the school year, you can make approximately $3,000. This amount can make a huge difference, and provides some flexibility with spending money. If you're thinking of working part-time, why not work where you study? You can apply for King's On-Campus Employment starting in early March!
3. Make a budget – and actually stick with it.
In this modern day of credit and debit cards it is incredibly easy to spend money without even realizing how much. Make a few purchases here and there and suddenly your spending money for the month is gone. Making a budget is important because it shows you how much you're spending each month and where you can cut back. You can use helpful Apps like Mint and Moneystrands to help keep track of what you're spending.
Before the year begins, check out King's Student Aid Calculator and estimate how much you will need for the year so that you can plan accordingly – you'd be surprised at how much this can help!
4. Take advantage of the fact that you're a student.
Two words: student discount. Whether you're having dinner, going out for a movie, or shopping, many places give discounts of up to 15% for students. Even if a discount isn't advertised, many places will still give discounts, so always ask! Or better yet, sign up for a SPC (Student Price Card) and get discounts at some of the most popular stores!
5. Government student loans.
Yes, this is money that you will eventually have to pay back, but the good news is that these loans won't accumulate interest while you are still working hard in school. If you can't pay for school all on your own, government student loans are a better option that a student line-of-credit or credit card.
While paying for school can be stressful, by planning, preparing, and being aware of your money you can take much of the stress out of school and simply enjoy your university years.
Cheers,
Tara