Back to Blog
Try Something New This Weekend
May 22, 2015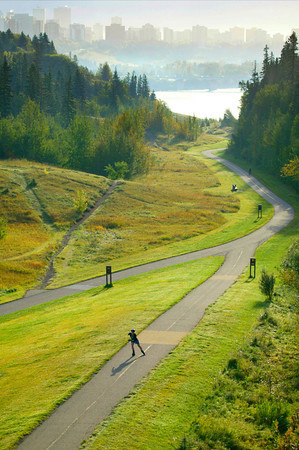 Hey King's community!
The sun is shinning, the sky is clear, and the week is at an end! Have any plans for the weekend? I know many students are planning on attending YC Edmonton, so if you're one of them be sure to check out the King's booth! If not, don't stay inside! Get out and enjoy the awesome weather!
Here are 5 different ways to spend your sunny Saturday & Sunday:
1. The Thousand Faces Festival of Mythic Theatre
This event is geared towards people of all ages. It is describes as a "multicultural, multidisciplinary festival" that is aimed at celebrating a variety of stories, folklore, and mythologies. And the entrance fee is by donation - perfect for the student budget!
2. Lawn Bowling
Any good at bowling? Do you stink at bowling? Well that doesn't matter because can you say you've ever tried lawn bowling?! The Lawn Bowls Open House is offering free instruction and refreshments! Check it out, it may just be the thing for you...you never know until you try!
3. Go for a Walk! (my typical go-to)
Recently, my favourite park to walk through is the Mill Creek Ravine. There are a number of different paths surrounded by trees that take you through the ravine and provide a wonderful view. If you have the courage to venture up the stairs, you will get quite a sight of downtown! Check out the City of Edmonton's webpage for a list of river valley trails!
4. Old Strathcone & Whyte Ave
Old Strathcona and Whyte Ave are happening places on the weekend! Start your Saturday morning by checking out the Old Strathcona Market (8 a.m. - 3 p.m.) and continue your day with a walk on Whyte. There are an unbelievable amount of coffee shops (like Block 1912) and fun little stores to look through. It's definitely a place that will keep you busy.
5. Night Market Edmonton
A night market? Yup! Downtown (corner of Jasper Ave & 105 St) has Edmonton's first night market! After a busy Saturday, take a stroll down to the market and enjoy going through the local vendors stands with a bunch of friends.
I hope this blog has inspired you to try something new. Have a great weekend!
Cheers,
Veronica