Back to Blog
"Ask Me Anything" with Dr. Peter Mahaffy
Sep 18, 2015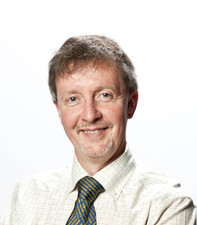 Hello future and current King's students! We have some exciting things going on in the King's science world this week! At the invitation of the American Chemical Society, King's very own Dr. Peter Mahaffy participated in a Reddit "Ask Me Anything" science session. Along with his students, Dr. Mahaffy led a discussion on the role of chemistry in dealing with climate change and contributing sustainable chemistry solutions. Here's some background info before you check out the AMA:
Climate change is a hot topic! This AMA science session attracted a lot of interest – it was trending on the home page of Reddit for a couple hours! This is pretty exciting because this page brings in about 5 million readers each day.
King's Chemistry Program helps students understand climate change. Much of the science behind Earth's climate is dependent on both measurements and insights from the molecular science. It is because of this that the science of chemistry is crucial for an understanding of basic science and challenges associated with climate change. For more information on the King's Chemistry Program, click here.
The King's Centre for Visualization in Science helps students and faculty collaborate and develop connections. Dr. Mahaffy and Dr. Brian Martin work in partnership with each other – connections between disciplines and fundamental science ideas lead to global challenges and solutions. Many projects done through KCVS have also been done in partnership with leading scientists and educators from various countries.
Students at King's get unique opportunities to use what they have learned. Students in Chemistry 450, a senior Organic Chemistry class at King's, were very involved in this session. Students participated by preparing background briefs on key ideas, came up with questions, and contributed to the discussions that took place online.
Throughout the session the work of many King's students was highlighted. Many of the interactive electronic resources that were discussed were created by the student-faculty team at KCVS (KCVS offers rich learning materials for students from a Grade 5 level up to university, in a range of science topics).
King's graduates are still a part of the King's community. A couple of successful former King's students saw this AMA on Reddit and contribute to the online conversations, with many wonderful things to say about their King's experience.
>>Ask Me Anything" with Dr. Peter Mahaffy
 Cheers,
Tara