Back to Blog
Best Budgeting Apps
Nov 24, 2015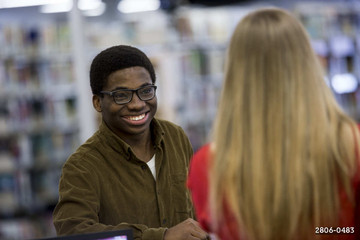 Hi everyone,
Did you know that November is Financial Literacy Month in Canada? King's is taking part by offering several Financial Wellness events this week because learning to live like a student can be a drastic adjustment, and it's important to be smart with your money right from the start. Money struggles can cause significant amounts of stress in your life, but the good news is that it doesn't have to be! If you make a budget and stick with it you will know exactly how much money you have to spend, and if you follow it you can have the assurance that you will have enough money to last throughout the year.
Making your own budget may seem overwhelming at first, but there are a lot of helpful apps that can make tracking your money simple and convenient. Here are three apps that seem to be quite popular, and best of all, free!
1. Mint.com Personal Finance (Available for Android and iOS): What's cool about Mint is that it connects with your bank account(s) in order to simplify the process of tracking your income and expenses. Some don't want to give out personal bank information, and if that's you this may not be the app for you. But don't worry; there are still several other options!
2. Wally (Available for Android and iOS): Wally allows users to set a savings target, a spending budget, and an income, all within a simple, polished app. Wally features location tools, which allows you to track how much you spend, where you spend it, and who you spend it with.
3. Goodbudget (Available for Android and iOS): Last but not least, and not to mention my personal favourite, Goodbudget. Goodbudget operates based on the envelope system of budgeting (when you allot certain amounts of money into different categories such as groceries, entertainment, etc.) and then subtract what you spend from those 'envelopes'.  This allows you to track how much you spend and where you spend it, as well as simplifying it to show exactly how much you have left in each 'envelope' to spend for the month. This is why I prefer this app; I can see exactly what I have left to spend in each category and see when it's time to stop spending.
So try one of these out, hopefully it will make your university years free from money stress! If you have another budgeting app that you love to use, be sure to let me know in the comments below.          
Cheers,
                Tara