Back to Blog
Christmas at King's
Dec 24, 2015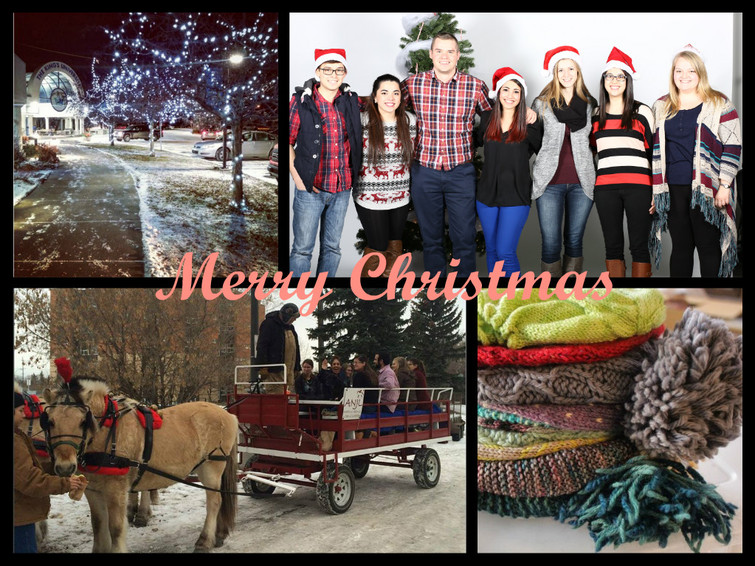 Merry Christmas!
For many of us, we have our own traditions that we celebrate in order to make the Christmas holidays a special occasion. Here at King's we celebrated this festive season with some exciting annual events and festive cheer. Here's what you can look forward to when you become a King's student!
Christmas Light Up

This year, King's started a brand new tradition - our very own Christmas Light Up. Current students, faculty, staff, alumni and members of the community came out to see the King's campus light up to start the Christmas season. The King's choir started off the event by singing the Christmas carols we all know and love while people waited for the campus to be lit up. Everyone that came to the Christmas Light Up had their fill of hot chocolate and Christmas treats and to stay warm, people bonded by the warmth of the fire pits. There were lots of people that came out to this event to help celebrate what we hope will become a new King's Christmas tradition.  
King's Guild Craft Sale
The King's Guild holds an annual craft sale that's open to the King's community and the proceeds go to King's. This year there were 72 vendor tables and over 600 people who came to check it out. The King's Guild Craft Sale was a great place for students, staff, faculty and people from the community to come out and support King's. You can get a head start on your Christmas shopping by picking up homemade clothing, baking, Christmas trinkets and so much more.
Student Christmas Event

On December 8th, our King's Student Association and the Commuter Program held our yearly Christmas event in The Level Coffee House. Students were able to go on a sleigh ride (with real horses) down 91 Street, drink loads of hot chocolate and eggnog, eat samosas, tons of candy, Christmas treats and our Cafeteria's famous cinnamon buns. And it would not be King's annual Christmas event without taking those cheesy awesome Christmas photos with all your friends. 
From our King's family to yours, we hope you have a blessed Christmas filled with God's love and joy.
Happy Holidays,
Monica