Back to Blog
Christmas Decorating on a Student Budget
Dec 18, 2015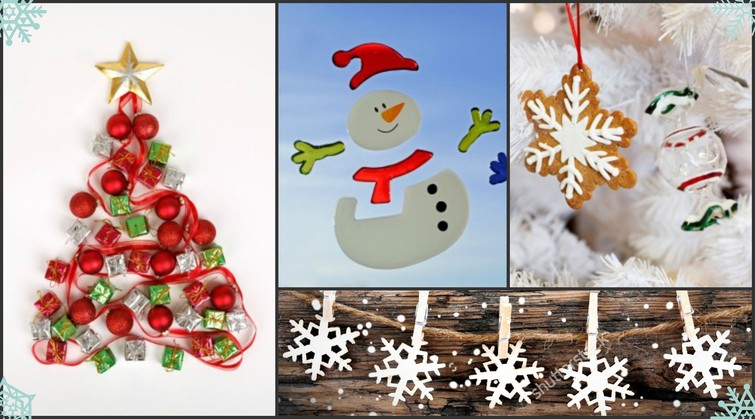 Hey King's!
The Christmas season is here, and for many of us, that means we get to do some Christmas decorating. Yay! But living on a student budget can be hard when you want to decorate your home for Christmas. But don't you fret because there are some crafty ways to spiff up your home for the holidays.
Paper snowflakes
Even in university, making snowflakes are a lot of fun. Just like the snowflakes you see floating down from the sky, each snowflake that you make can be different. You can decorate your entire room or home with snowflakes, hanging them from the ceiling, or sticking them on your window. And who said that you had to stick with just white paper? Change your snowflakes up by making them with different coloured paper.
Homemade Garlands
Does anyone remember making garlands when you were younger? Well living on a student budget, making garlands is a fantastic way to decorate for the holidays. You can make garlands out of so many materials that you already have at home. The traditional popcorn garland is super simple and just popping the popcorn will make your room or home smell amazing. Not a popcorn kind of person? Why not make a garland out of paper? You can do the simple paper chain garland, or you can make paper Christmas lights into a garland. Click here for more ideas to make homemade garlands.
Opt for a Different Christmas Tree
For many people, having a tree for the holidays is a must have when decorating. But Christmas trees do not come cheap, so instead, why not opt for a different Christmas tree? You don't have a lot of space? Try buying a mini Christmas tree. What about all those textbooks you used during the semester, but you no longer need? Make a Christmas tree by stacking your textbooks in the shape of a tree (speaking of which, have you seen the amazing Christmas tree in the Simona Maaskant library made out of reference books?!). There are so many materials you can use to opt in for making your own Christmas tree for the holidays.
Ornaments
Just like having a Christmas tree for the holidays, getting to put Christmas ornaments up with family and friends is a joyful and peaceful time to get into the holiday mood. So instead of buying Christmas ornaments to hang on your tree, why not make a tradition where you make your own? You can use all of those snowflakes you made for ornaments, or use some of these ideas to dress up your Christmas tree.
For more ideas on how to decorate for the festive season, click here!
Have a wonderful holiday!
Monica