Back to Blog
Stitch Your Stress Away at King's Knitting Club
Feb 25, 2015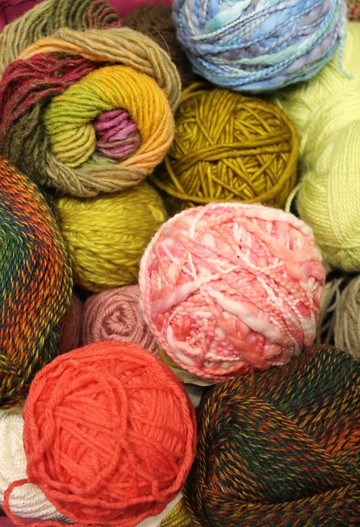 Hey King's!
Many students who are planning for university want to know the different ways they can get involved on campus. Never fear the options are endless! There are always the typical options, like living in residence, joining a team, and getting a job on campus... but have you ever thought about joining a club? There are so many different clubs at King's, including academic clubs, social justice clubs, and clubs that focus on hobbies.
There is one particular club I would like to take the time to highlight: The Knitting Club! Yes, such a thing exists. Once a week myself and the other members meet up for an hour of socializing, de-stressing, occasional cookie-eating, and of course knitting! I talked with Kaitlyn, the President of the club, here's what she had to say:
When and where do you meet?
"Wednesday evenings at 7:00 p.m. in the New Wing."
Do you have to know how to knit to be a member?
"Absolutely not! The majority of the people that come to knitting club learn from knitting club."
What kinds of things do you knit at the knitting club?
"We do group projects to help charities as well as any personal projects. The project we are doing right now is knitting baby tuques for a teen pregnancy shelter here in Edmonton."
What's the most surprising thing made at the knitting club?
"One of our members knit a tie and it was very well done!"
Fun fact about knitting club:
"Sometimes our members make delicious snacks!"
Make sure to check out the different clubs King's has to offer!
Cheers,
Veronica