Back to Blog
Easter at King's
Apr 03, 2015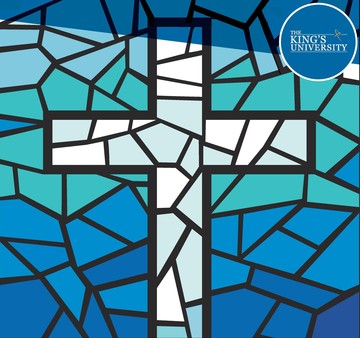 Hey everyone!
The long weekend is here! Not only is it a long weekend and a time for us to get together with family and have a bit of a break, but it is also a time where we need to look at the bigger picture.
This week's chapel had an Easter focus; we celebrated that we remembered the ultimate sacrifice of our Lord Jesus Christ and celebrated that we are saved through His resurrection. It was great to be in a room full of students, staff, and faculty who can collectively reflect and worship together. Chapel takes place every Wednesday where we gather together as a school community, listen to a message and spend time in prayer and worship. I encourage you to check it out!
As a student at King's, I appreciate the many opportunities where students can grow in their faith. In additional to chapel, we have a more informal, student-led worship service that's called Worship 937. It takes place on Wednesdays at 9:37 p.m. in the Level Coffee House (giving you 7 minutes to get there after evening classes end). Also every morning before you go to class you can attend morning prayers that take place in our prayer room. Not many people know about this room on campus but I think it is an important one. It is a nice little space with a calming atmosphere where students are encouraged to go to pray and reflect on their relationship with God. It is open for students whenever the school is open. Sometimes we also have Bible study groups meet in there. I highly recommend you come and experience one of these opportunities to nurture and grow in your faith.
This weekend take time to reflect on your faith and the importance of Christ's sacrifice - by sacrificing His life, He gave us ours.
 Cheers! 
Veronica