Back to Blog
King's Profs: Interview with Dr. Margie Patrick
Mar 27, 2015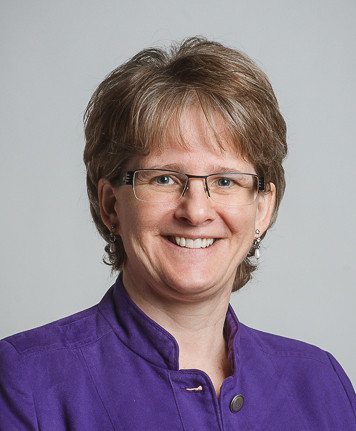 Hello Everyone!
One of the best things about King's is our professors who are talented researchers, inspiring teachers, and more than willing to chat with students and even be interviewed by me! King's first round of Education admissions is coming up quick (March 31st!), so I sat down with Dr. Margie Patrick, one of our Education professors, and asked her a few questions bout why she likes being a prof and to describe the advantages of King's Education program:
1. What did you want to do before becoming a prof, if anything at all?
"Oh, I was going to become the first female prime minister of Canada but then Kim Campbell beat me to it. I was going to become involved in politics but as I became older I recognized I didn't have the character for it."
2. What made you want to be a professor?
"First I became a teacher in social studies (which made sense because of my background in politics). You know what, after teaching for a number of years I just wanted to do something more so I did my Masters in Religion, Culture, and Ethics."
3. What courses do you teach? What is your favorite and why?
Margie teaches a number of different education courses here at King's. Check her profile to see a full listing!
"Oh my goodness. You know they're all so very different but I like them all for different reasons. I really like the practicum observations because you get to see students do what the whole purpose they came here for; which is to teach and you get to see them grow between their years. Classroom management because again, it is so central to the success of a practicum and teaching and it is so linked to a teaching context. That's the whole point, classroom management is central to the classroom."
 4. Do you currently have any research projects going on? If so, what are they?
"One of the things I'm working on is how the study of religion is being addressed in Social Studies. In AB social studies is incorporating religion, worldview, and spirituality. So those words are in the curriculum and I am curious how teachers are interpreting and unpacking those terms and how they are being taught (high school level). The other part of that is with controversial issues: how is religion being addressed within those contexts? How are they being talked about?"
5. Can you tell us about one of your experiences as a teacher which reminds you why you love teaching?
 "When that synergy happens in a classroom and you and your students are on the same page and you are all examining a specific event that happened or difficult problem. You know, and they really have to pull those ideas apart and go deep so the level of discussion you get and they are totally into it, these are such wonderful times in which the students get really invested, they really care.Those are the moments teaching is just such a joy and it's not even work. You know, when a student who isn't all that interested in being in school and they are the ones who say 'this is really interesting' and when you've found something that student is interesting, you go ok this is kind of rewarding."
 6. Why would you recommend your program here at King's, specifically?
"The feedback we get from all the stake holders (principals and teachers) is that the students who come from our program are well prepared. They are ready to step into the classroom... We really encourage students to figure out who they are because we all teach who we are - what's important to you because that will come thorough in your teaching...It really comes down to those questions about how do we answer to what gives meaning and purpose. We model that from a Christian perspective and for us, how we answer that from our Christian faith and how we invited students to do the same from their faith perspective."
Here at King's, we offer two different streams of Education. We have the elementary and the secondary education program. Each program equips you with what you need to teach in all kinds of schools whether you want to teach in the Catholic, Protestant Christian, Public, or other independent schools.  
Here are a few highlights about our Education program:
95% of King's graduates have jobs in education.
King's graduates are consistently ranked among the best prepared teachers in the province.
King's 17 weeks of teaching practica is one of the longest in Alberta.
After Degree graduates start with a higher salary because of their 1-2 years of additional university education.
 You can learn more about King's Education program here.
Interested in applying for the Education program? Click here to find out how!
Cheers,
Veronica