Back to Blog
Fighting Homesickness
Dec 11, 2015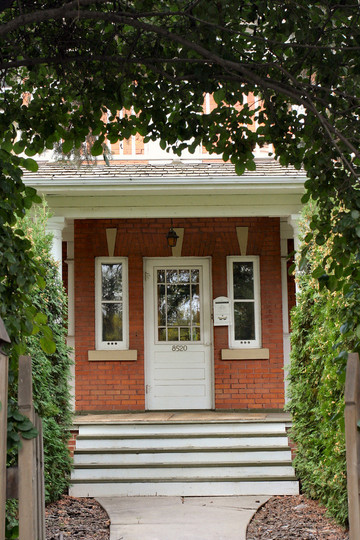 Hey everyone!
It's the time of year where everything is getting more festive and we're looking forward to our Christmas break! For us King's students, many of us are getting homesick, particularly those who aren't going home for the holidays. Since this is a common feeling among university students, I decided to talk to our Student Counsellor, Zac Berg, and asked how to best deal with homesickness. He had some great suggestions!
Write down your thoughts
The most important step in overcoming homesickness is realizing that there isn't anything wrong with you. Chances are there are others who are or have experienced feelings of homesickness. Keeping a journal will help you get in touch with your thoughts and process them. Try to keep your focus positive. While it's normal to feel homesick, it's important to look at the positives of your new experiences at King's. Remind yourself of why you are here. Think about the fun things you're doing, or think about how something new reminds you of something wonderful from home and write it down!
Stay connected with your current community
You're not at home, but you're somewhere you've been living for a while, so connect with those around you! At King's there are many ways to do this, even during the Christmas break! You'll meet people from all over, including those who live in Edmonton. People tend to make sure everyone has a place to celebrate the holidays, so finding a friend who lives close by and joining them for Christmas shouldn't be a problem! And during the year there are lots of activities that happen every night Residence, especially in the 6:01 lounge. It's a great way to make friends to stay connected with! If you're a commuter student, get involved with the commuter program and make friends with the students who take part in that! Also, if you're not already in a club, join one! TKUSA has a list posted of all the different clubs on campus this year!
Talk to those you miss!
Long letters and postage aren't necessary (but are always appreciated!) to communicate with your friends and family. You can call, Facetime, Skype, etc. There are times you can't manage to get a hug from your mom, but sometimes seeing a loved one's face or hearing their voice is enough to keep you going for a while, so if you feel like you may need even a short chat, open that computer or make that phone call!
Surround yourself with familiarity
There's no shame in having a designated spot in your room for your teddy bear! Chances are they were the ones who kept you going when you were young and that magic still hasn't worn off. It might not be a teddy bear, it may be pictures of your dog, a toy you used to have, anything that reminds you of home or those days you were feeling less like a student. Another good thing to do is to do some things you loved to do at home! Eating your favorite foods from home can bring comforting and positive memories.
Well there you have it folks, a few tips on fighting home sickness! If that's something you're afraid you're going to feel, don't worry about it! It is something that will pass and that can be dealt with! Take it from me, once you get passed it you'll realize how much fun you can have with the new people you've met!
Cheers,
Veronica