Back to Blog
Get Online With TKUSA
Nov 20, 2015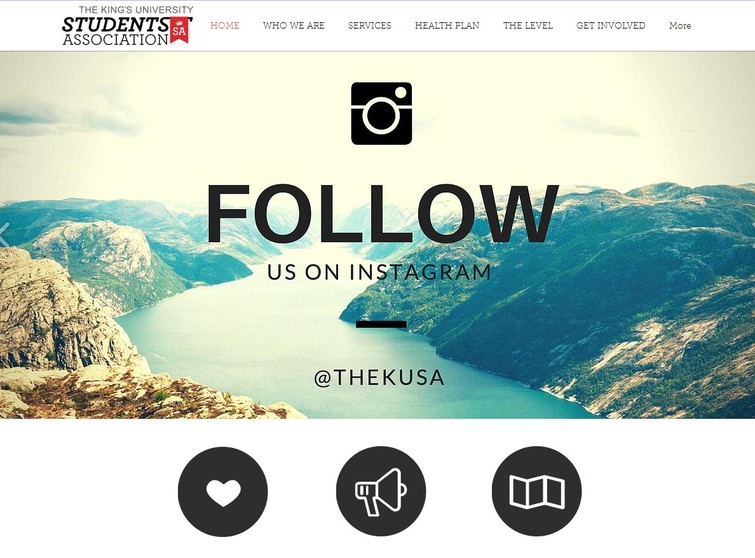 Hey King's,
Did you know that The King's University Students' Association (TKUSA) has a comprehensive website that can help you find the answers to many questions that arise during your time at King's? Check out the top four tools that the TKUSA website can provide you with:
1. The Level Coffee House
Wondering what the latest specials are at The Level or whether they're hiring new barista's? Look no further! You can use the TKUSA website to find out about all the latest happenings in The Level Coffee House so you'll never be wondering if Pumpkin Spice is still available ever again.
2. Health Plan
TKUSA offers all full-time students a comprehensive health, dental and vision plan for a competitive price. On the website you can find information about your coverage, how to file a claim, as well as special student discounts. Use the online account tool to manage your personal health plan, check the status of a claim and more!
3. Appeals and Concerns
Need some help or advice? Don't panic, TKUSA has your back! Everyone needs help from time to time, and TKUSA is there to give you any assistance you need to resolve issues you may be facing at King's. Whether it's a grade dispute or problems with a professor, TKUSA will support you through the entire appeal process.
4. Clubs and Events
Wondering how you can get involved on campus? Your first stop should be to check out clubs and events on the TKUSA website! From knitting and baking to poker nights and Battle of the Bands, there is always something happening for everyone!
You can find all this AND MORE on TKUSA.ca, so check it out!
Cheers,

Josh